Brainy stuff
Thursday 17th January, 2008 A high quality education doesn't have to come at a high cost. In fact, it's possible to take classes from big names like Yale, MIT, and Tufts without ever submitting an application or paying a cent in tuition.
Stuff to learn with the kids
The Misconception : You do nice things for the people you like and bad things to the people you hate. The Truth : You grow to like people for whom you do nice things and hate people you harm.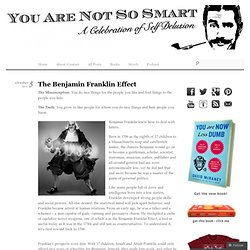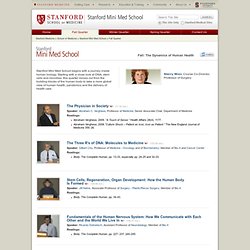 Stanford Mini Med School begins with a journey inside human biology.
Fall Quarter: The Dynamics of Human Health - Stanford Mini Med School - Stanford Medicine
10 Disturbing Episodes from Norse Mythology
Most people have some passing familiarity with Norse mythology and legend.