Books
post written by: Marc Chernoff Email In various ways, these 30 books convey some of the philosophy of how Angel and I live our lives. I honestly credit a fraction of who I am today to each title. Thus, they have indirectly influenced much of what I write about on this site.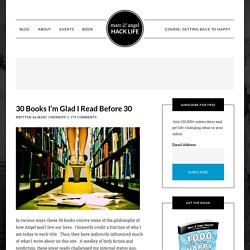 Most Popular (This Week) / Fairy Tales, Folk Tales & Mythology
Best books of 2011: 100 recommended books | Full Page
Fiction The Angel Esmeralda: Nine Stories, by Don DeLillo (Scribner; $24). If you read DeLillo for snappy prose alone, you'll find plenty of the old electric stuff even in the newer stories.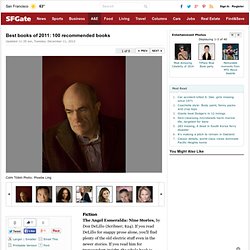 Bookstacks