Hard hard sex
Escucha y descarga las mejores entrevistas de Carmen Aristegui en Noticias MVS
Platicó acerca de su detención por el comentario publicado en su cuenta de twitter que hacía alusión a un accidente aéreo: decía "no salía tan temprano del trabajo desde que se cayó la avioneta de Mouriño anden con cuidado funcionarios voladores". Explicó que de forma violenta fue interrogado y dijo que esta publicación fue una trágica coincidencia, un comentario profético que se originó porque hace tres años le tocó vivir la muerte de Mouriño muy de cerca ya que trabajaba a dos cuadras del accidente.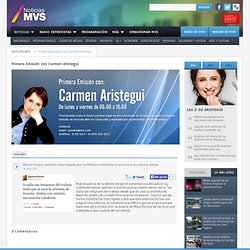 ▶ CocoRosie - Child Bride (Official Video)
GARBAGE Tickets (and Where the Unobtainable is Unimaginable)
The xx - Basic Space
Fever Ray:The Wolf
Ambient Selections Vol.1 | Cyan Music
GLASS CANDY- miss broadway
Daft Punk de 1920 a 2020
Adam Kvasnica - European Jazz
A Tooth For An Eye - The Knife
Lucid in Fjords (feat Ryan McPhun) by Pick a Piper on SoundCloud
CocoRosie - Tearz for Animals
"I was getting very stuck and having writer's block and getting panicked and really upset," Natasha Khan told the Observer last month . "I was honestly ready not to do music any more because I thought, 'That's it, I'm just going to go off and have a baby. I don't want to do this any more.' I'd lost my way." She found her way again, though, and the result is The Haunted Man, the third album from Bat for Lashes . The result, she says, is something of a breakthrough.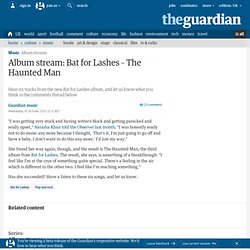 Album stream: Bat for Lashes – The Haunted Man | Music
Karin Dreijer Andersson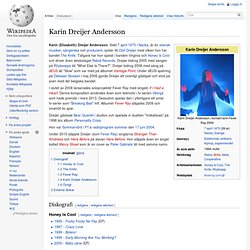 Karin (Elisabeth) Dreijer Andersson , född 7 april 1975 i Nacka , är en svensk musiker , sångerska och producent , syster till Olof Dreijer med vilken hon har bandet The Knife . Tidigare har hon spelat i banden Virginia och Honey Is Cool och driver även skivbolaget Rabid Records . Dreijer bidrog 2005 med sången på Röyksopps låt "What Else Is There?".
Hakan lidbo - overnight
The xx - Coexist
Cocorosie - By Your Side (Joanna Rubio Edit)
BIRDY NAM NAM - GOIN' IN (SKRILLEX 'GOIN HARD' REMIX) [OFFICIAL VIDEO]
Tool - Parabola (HD)
tabesima | 37 mixes | 71 followers | 8tracks online radio
FVTVR UNIVERSE
Metronomy - The English Riviera - HQ Full Album
Nina Simone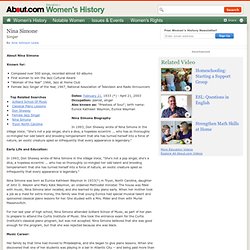 About Nina Simone Known for: Composed over 500 songs, recorded almost 60 albums First woman to win the Jazz Cultural Award "Woman of the Year" 1966, Jazz at Home Club Female Jazz Singer of the Year, 1967, National Association of Television and Radio Announcers Dates: February 21 , 1933 (*) - April 21, 2003 Occupation: pianist, singer Also known as: "Priestess of Soul"; birth name: Eunice Kathleen Waymon, Eunice Wayman
xx-xx
Garbage
Free Music Streaming, Online Music
FVTVR UNIVERSE
Seraphim by Simian Mobile Disco on SoundCloud
Music Videos: Neon Indian - "Fallout" Music Video
Fotos del muro
Line Up
Madre Tierra by Ampersan on SoundCloud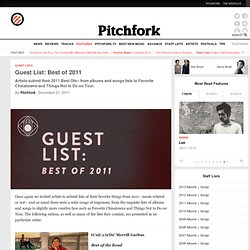 Once again we invited artists to submit lists of their favorite things from 2011-- music-related or not-- and as usual there were a wide range of responses, from the requisite lists of albums and songs to slightly more creative fare such as Favorite Chinatowns and Things Not to Do on Tour. The following entires, as well as many of the lists they contain, are presented in no particular order. tUnE-yArDs' Merrill Garbus Best of the Road
Guest Lists: Guest List: Best of 2011 | Features | Pitchfork
Darkstar - Dear Heartbeat
Joanna Newsom the Book of Right-ON
Kraftwerk - Radioactivity (live) [HD]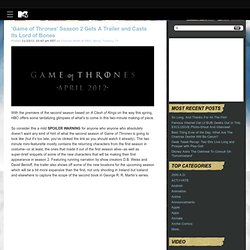 With the premiere of the second season based on A Clash of Kings on the way this spring, HBO offers some tantalizing glimpses of what's to come in this two-minute making-of piece. So consider this a mild SPOILER WARNING for anyone who anyone who absolutely doesn't want any kind of hint of what the second season of Game of Thrones is going to look like (but it's too late, you've clicked the link so you should watch it already). The two minute mini-featurette mostly contains the returning characters from the first season in costume--or at least, the ones that made it out of the first season alive--as well as super-brief snippets of some of the new characters that will be making their first appearance in season 2.
'Game of Thrones' Season 2 Gets A Trailer and Casts Its Lord of Bones
Los Vazquez Sounds HD - Rolling in the Deep
MARIE MADELEINE - SWIMMING POOL on Vimeo
Amy Winehouse
Napoleon Dynamite Dance Scene
"robota" by lulu burns
Chico y Chica - Chantaja by JUKLIANAX on SoundCloud
Fever Ray - Seven