New Education Resources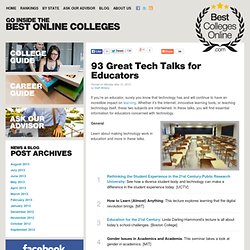 Posted on Monday May 31, 2010 by Staff Writers If you're an educator, surely you know that technology has and will continue to have an incredible impact on learning. Whether it's the Internet, innovative learning tools, or teaching technology itself, these two subjects are intertwined. In these talks, you will find essential information for educators concerned with technology.
Sophia was created with a vision of transforming education through a vibrant online community of teachers and learners. Our goal is to provide self­-paced, inspirational and relevant curriculum to learners of all stages and ages. To achieve our vision, we've built a customizable education platform that offers more than 37,000 academic tutorials. Taught by thousands of teachers using our Many Ways model, learners can choose teaching styles that appeal to their own unique way of learning. By combining rich content with online flexibility, we give our community success skills that will last a lifetime.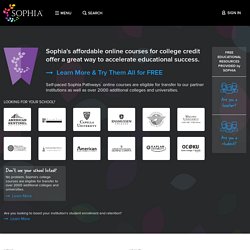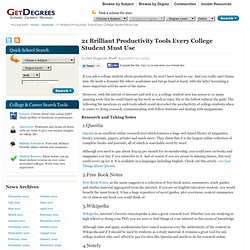 If you ask a college student about productivity, he won't have much to say. And you really can't blame him. He leads a dynamic life where academics and fun go hand in hand, with the latter becoming a more important activity most of the times. However, with the advent of internet and web 2.0, a college student now has access to so many amazing tools that he could finish up his work as well as enjoy life to the fullest without the guilt. The following list mentions 21 such tools which could skyrocket the productivity of college students when it comes to doing research, communicating with fellow students and dealing with assignments. Research and Taking Notes
Are we there yet? One family's 11-year road trip - todaytravel - Family
Imagine traveling around the world with your family, by car, for 11 years straight. For some it would be like a dream come true. For others, it would get old pretty quickly. But Herman and Candelaria Zapp, along with their four children — all born on the road — are living the dream. The Zapps are childhood sweethearts; they met when she was 8 and he was 10. The couple spent their first few years of married life putting down roots in Argentina, where Herman had his own computer and telephone IT company and they had a nice house with a swimming pool.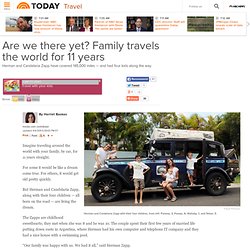 Free Online Presentation - SlideRocket Trial
Smart.fm
SweetSearch Finds Credible Research Sources for Students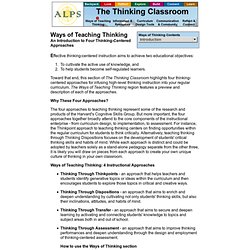 Effective thinking-centered instruction aims to achieve two educational objectives: To cultivate the active use of knowledge, and To help students become self-regulated learners. Toward that end, this section of The Thinking Classroom highlights four thinking-centered approaches for infusing high-level thinking instruction into your regular curriculum. The Ways of Teaching Thinking region features a preview and description of each of the approaches. Why These Four Approaches? The four approaches to teaching thinking represent some of the research and products of the Harvard's Cognitive Skills Group.
The Topic: Arguing The Guest(s): Hugo Mercier and Jeremy Sherman The Episode: Download – iTunes – Stitcher – RSS – Soundcloud In 2008, renowned programmer and essayist Paul Graham wrote a guide for citizens of cyberspace titled "How to Disagree." Ten years had passed since the invention of the comment section. Twitter was two years old.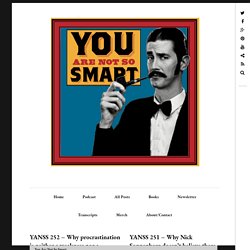 Home Education Foundation
April 8, 2014 Posts Comments Home Education Foundation Serving, promoting, defending and publishing for Christian and secular home educators in NZ and overseas since 1986.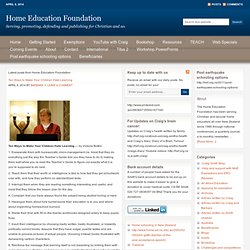 CommonKnowledge is the home of the collected scholarship and creative works of Pacific University faculty, staff and students - and of their collaborators from around the world. These open collections, organized and made accessible by the Pacific University Libraries, demonstrate Pacific's commitment to the idea that shared information and academic collaboration are essential to the "progress of knowledge" in our global community. CommonKnowledge also supports excellence among all members of our University community through our collections of open educational resources for faculty, students and staff. Browse Research and Scholarship Follow
CommonKnowledge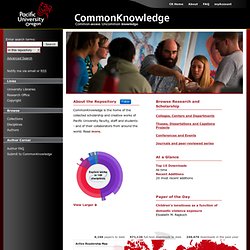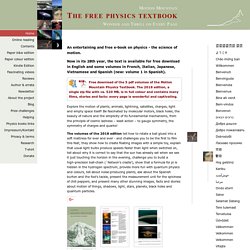 This is an entertaining and free e-book in six pdf files introducing physics – the science of motion. Explore the motion of wheels, birds, lightning, planets, light and empty space itself! Be fascinated by the beauty of nature and the concepts of modern physics, from the principle of cosmic laziness – least action – to gauge symmetry! The text guarantees to be entertaining, surprising and challenging on every page. If you are between the age of 16 and 106, you will enjoy it.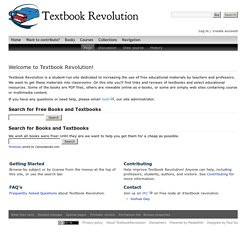 From TextbookRevolution Textbook Revolution is a student-run site dedicated to increasing the use of free educational materials by teachers and professors. We want to get these materials into classrooms.