New Education Resources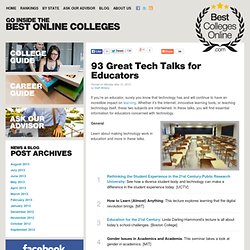 Posted on Monday May 31, 2010 by Staff Writers
Sophia was created with a vision of transforming education through a vibrant online community of teachers and learners.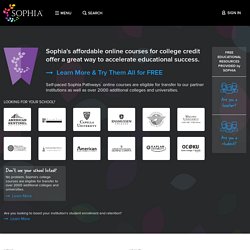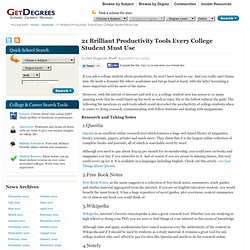 If you ask a college student about productivity, he won't have much to say. And you really can't blame him. He leads a dynamic life where academics and fun go hand in hand, with the latter becoming a more important activity most of the times. However, with the advent of internet and web 2.0, a college student now has access to so many amazing tools that he could finish up his work as well as enjoy life to the fullest without the guilt. The following list mentions 21 such tools which could skyrocket the productivity of college students when it comes to doing research, communicating with fellow students and dealing with assignments. Research and Taking Notes
Are we there yet? One family's 11-year road trip - todaytravel - Family
Imagine traveling around the world with your family, by car, for 11 years straight. For some it would be like a dream come true. For others, it would get old pretty quickly. But Herman and Candelaria Zapp, along with their four children — all born on the road — are living the dream. The Zapps are childhood sweethearts; they met when she was 8 and he was 10. The couple spent their first few years of married life putting down roots in Argentina, where Herman had his own computer and telephone IT company and they had a nice house with a swimming pool.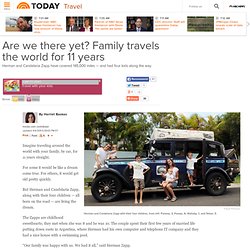 Free Online Presentation - SlideRocket Trial
Smart.fm
SweetSearch Finds Credible Research Sources for Students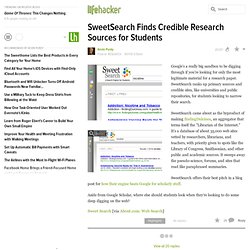 SExpand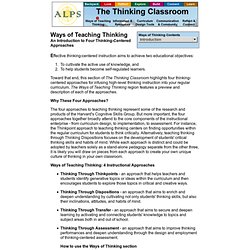 Effective thinking-centered instruction aims to achieve two educational objectives: To cultivate the active use of knowledge, and To help students become self-regulated learners.
Home Education Foundation
CommonKnowledge