HTML5 Collection
Web Development Teaching Materials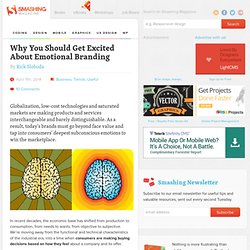 Advertisement This article is an excerpt from Eric Meyer's recent book Smashing CSS, published by Wiley in cooperation with Smashing Magazine. In this article, the focus is on what's coming: styling techniques you'll use in the immediate and near-term future. From styling HTML 5 elements to rearranging layout based on display parameters to crazy selection patterns to transforming element layout, these are all techniques that you may use tomorrow, next month, or next year. With partial browser support, they're all on the cutting edge of Web design. Accordingly, be careful not to get cut!
The Bright (Near) Future of CSS - Smashing Coding
HTML5 accessibility support work arounds
HTML5 Coding assessment test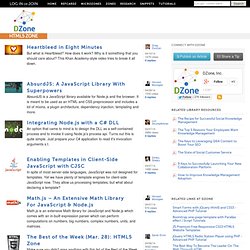 Lorna Mitchell Using Composer in an Existing Project I've got an application (OK, scratty PHP script) that glues together some API things and shows them onto a dashboard for me. I used Composer to bring the new library in. It was very simple, so I thought I'd share it since it's quite a minimal example, and those are my favorite kind.
HTML5 Zone | DZone
Abstract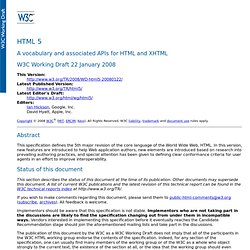 HTML 5