HTML5 Collection
Web Development Teaching Materials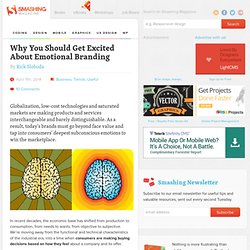 This article is an excerpt from Eric Meyer's recent book Smashing CSS , published by Wiley in cooperation with Smashing Magazine. In this article, the focus is on what's coming: styling techniques you'll use in the immediate and near-term future. From styling HTML 5 elements to rearranging layout based on display parameters to crazy selection patterns to transforming element layout, these are all techniques that you may use tomorrow, next month, or next year. With partial browser support, they're all on the cutting edge of Web design. Accordingly, be careful not to get cut! A number of useful sites can help you figure out the exact syntaxes and patterns you need to use these techniques.
The Bright (Near) Future of CSS - Smashing Coding
weinre - Home
HTML5 accessibility support work arounds
HTML5 Coding assessment test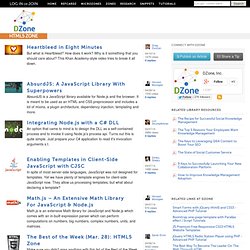 Paul Underwood How To Style A Checkbox With CSS Why not make your site look different by styling your checkboxes? You could even make them look nothing like checkboxes. In this tutorial we are going to create 5 different checkboxes which you can use on your website.
HTML5 Zone | DZone
Abstract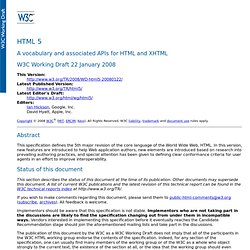 HTML 5