Youth
Facebook. OnGuard Online. Facebook Parenting: For the troubled teen. Browse. Staying Safe Online (2-3) Warm-up (5 minutes) ASK: What does it mean to be safe?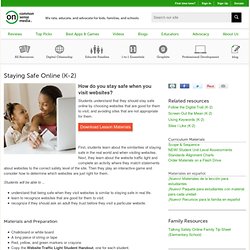 Students' answers will vary. DEFINE the Key Vocabulary term safe. Social networking helps students perform better, professor says. Ed Yourdon/Flickr Can spending time on sites like Facebook actually help kids in school?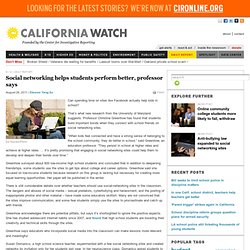 That's what new research from the University of Maryland suggests. Professor Christine Greenhow has found that students build important bonds when they connect with school friends on social networking sites. An Open Letter to Teens re: Social Media. Teens-Only Incubator Announces First Startup Class. Teens in Tech and Appcelerator have announced the first crop of startups accepted into the Teens in Tech Incubator.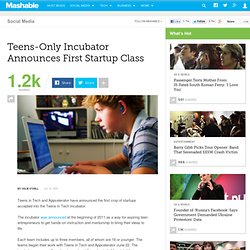 The incubator was announced at the beginning of 2011 as a way for aspiring teen entrepreneurs to get hands-on instruction and mentorship to bring their ideas to life. Each team includes up to three members, all of whom are 18 or younger. The teams began their work with Teens in Tech and Appcelerator June 22. The incubator program will run for six weeks at Appcelerator's Mountain View headquarters. The young hackers and entrepreneurs have been given advice and tutelage from an all-star lineup of mentors and advisors during "office hours" events and workshops. If technology is making us stupid, it's not technology's fault. There has been growing concern that computers have failed to live up to the promise of improving learning for school kids.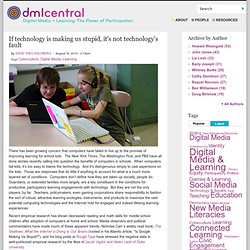 The New York Times, The Washington Post, and PBS have all done stories recently calling into question the benefits of computers in schools. When computers fail kids, it's too easy to blame the technology.
Social Media & Mobile Internet Use Among Teens and Young Adults. By Amanda Lenhart, Kristen Purcell, Aaron Smith and Kathryn Zickuhr Overview Since 2006, blogging has dropped among teens and young adults while simultaneously rising among older adults.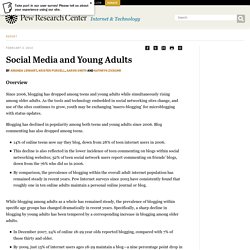 Global Youth Action Network. TakingITGlobal - Inspire. Inform. Involve.
---