Xhtml/CSS
Новые иконки Полностью новый набор иконок для веба. В начале мы думали, что просто добавим недостающие, но, в итоге, решили переработать весь комплект.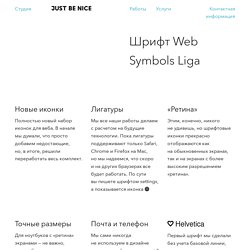 Web Symbols typeface
Form design guidelines crib sheet (free download) | cxpartners
Tableaux HTML | CommentCaMarche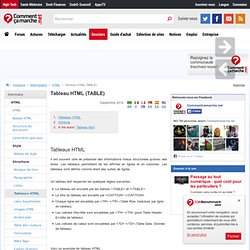 Mars 2013 Tableaux HTML Il est souvent utile de présenter des informations mieux structurées qu'avec des listes. Les tableaux permettent de les afficher en lignes et en colonnes.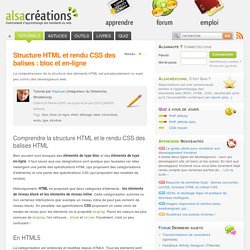 Structure HTML et rendu CSS des balises : bloc et en-ligne
La compréhension de la structure des éléments HTML est paradoxalement un sujet peu connu des développeurs web.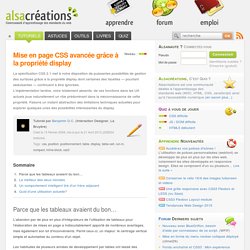 L'abandon par de plus en plus d'intégrateurs de l'utilisation de tableaux pour l'élaboration de mises en page a indiscutablement apporté de nombreux avantages, mais également son lot d'inconvénients.
CSS 101: interactive tutorial
Liste des propriétés CSS
Cette page est une liste non exhaustive des propriétés CSS qui existent en CSS3. Pour la plupart, ce sont des propriétés que nous avons vues dans le cours, mais vous trouverez aussi quelques nouvelles propriétés que nous n'avons pas abordées. La liste est non exhaustive car mon but n'est pas de faire la liste de toutes les propriétés CSS qui peuvent exister : il y en a vraiment trop (plus de deux cents !) et certaines sont très rarement utilisées.
This section is normative .
XHTML 2.0 - XHTML Structural Module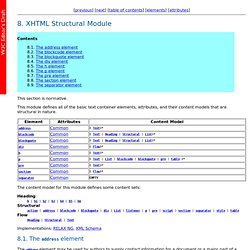 This entry is part 2 of 16 in the CSS3 Mastery Session - Show All « Previous Next » Twice a month, we revisit some of our readers' favorite posts from throughout the history of Nettuts+.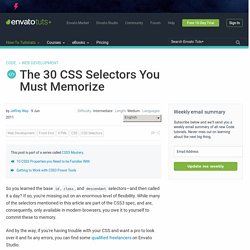 Tagsoup · Web Development
Fixing position:fixed for Windows Internet Explorer