WordPress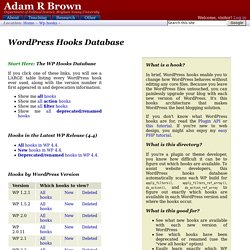 What is a hook? In brief, WordPress hooks enable you to change how WordPress behaves without editing any core files.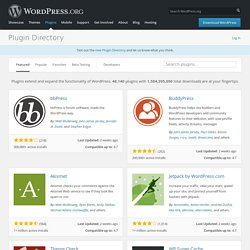 Plugins can extend WordPress to do almost anything you can imagine. In the directory you can find, download, rate, and comment on all the best plugins the WordPress community has to offer. bbPress Download bbPress is forum software, made the WordPress way BuddyPress Download Social networking in a box.
Carrington - The CMS Theme Platform for WordPress
Theme Hybrid: A WordPress theme club
About Neutica+ Neutica+ is quite simply a 'suped-up' version of the original Neutica theme created over a year ago. Neutica+ is a much stronger theme both on the front-end and the back-end.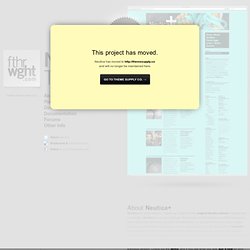 Neutica+ for Wordpress | fthrwght
Update 11.17.2010 The category image was removed and all thumbnails are now created using the Featured Image default functionality.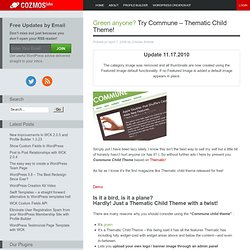 Green anyone? Try Commune – Thematic Child Theme!
Living Websites | What do you want to rank for?
Canvas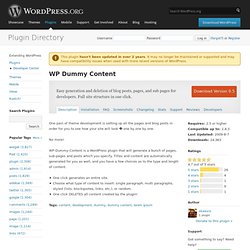 One pain of theme development is setting up all the pages and blog posts in order for you to see how your site will look one by one by one. No more! WP-Dummy-Content is a WordPress plugin that will generate a bunch of pages, sub-pages and posts which you specify. Titles and content are automatically generated for you as well, and you have a few choices as to the type and length of content.
WP Dummy Content
Free & Premium Thesis Skins