Books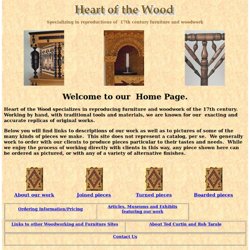 Specializing in reproductions of 17th century furniture and woodwork Heart of the Wood specializes in reproducing furniture and woodwork of the 17th century. Working by hand, with traditional tools and materials, we are known for our exacting and accurate replicas of original works. Below you will find links to descriptions of our work as well as to pictures of some of the many kinds of pieces we make. This site does not represent a catalog, per se. We generally work to order with our clients to produce pieces particular to their tastes and needs.
Heart of the Wood: 17th Century Reproduction Furniture
Furniture Treasury (2 Volumes in 1) (9780025909809): Wallace Nutting
www.highlandwoodworking.com/library/steambox.pdf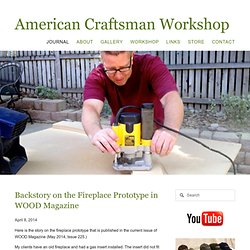 OK, I Admit It... That was a sensational hook to get you in, just like the titles on a magazine cover that promise to dispense the deep secrets of various woodworking topics. I wanted to post one more entry on social media before I get back to sharing woodworking. Not just because I want to have a bash session on FaceBook and Twitter, both of which I fled like they were a house on fire, but rather to share my results of being on them. I hope this may help someone else decide if they want to become involved or not, or to bail because they are getting similar results and just haven't quite made their exit.