Partage collaboration
Best Online Project/Task Management Tool/Software - DoBamBam.com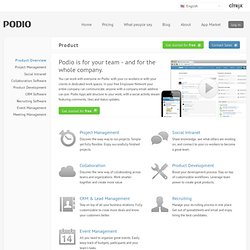 Product
Watch the Podio video You can work with everyone on Podio: with your co-workers or with your clients in dedicated work spaces. In your free Employee Network your entire company can communicate, anyone with a company email-address can join. Podio Apps add structure to your work, with a social activity stream featuring comments, likes and status updates.
Publish documents to any devices! The first free document publishing platform to support iPad, iPhone and iPod Touch. Share with the world! Connect with your Facebook account and share publications you like with your friends. Find interesting readings!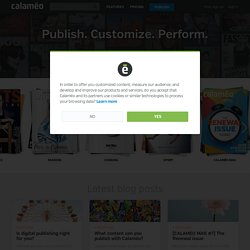 Our Vision We are here to enable creators of all kinds to communicate better online. Since being founded December 2007 in San Jose, California we have been working to develop web services anyone can use for fun, for work, to teach, and to learn. It's our hope to build services that can help users express themselves in new ways and have fun doing it. Products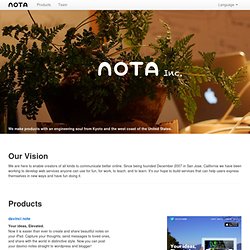 Collaborative writing software online with Writeboard. Write, share, revise, compare.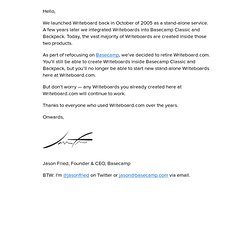 Hello, We launched Writeboard back in October of 2005 as a stand-alone service. A few years later we integrated Writeboards into Basecamp Classic and Backpack. Today, the vast majority of Writeboards are created inside those two products.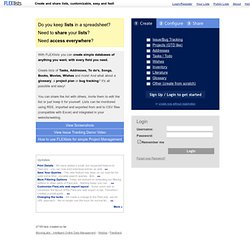 Do you keep lists in a spreadsheet?Need to share your lists?Need access everywhere? With FLEXlists you can create simple databases of anything you want, with every field you need.
Bienvenue sur Windows Live