Website Goodies
NuConomy | Insights for a New Generation
Advertising Intelligence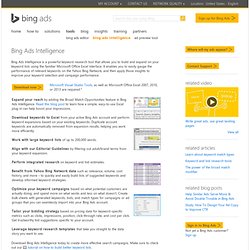 Bing Ads Intelligence is a powerful keyword research tool that allows you to build and expand on your keyword list in a familiar Excel interface. This enables you to easily gauge the performance of relevant keywords on the Yahoo! Bing Network. Apply these insights to improve your keyword selection and campaign performance.
Free Blogger Templates & Premium WordPress Themes | eBlog Templa
The simple point-n-click interface guides you step by step to choose your design, color and images. Once you've selected your design, making your website live on the Internet is as easy as clicking "publish." No HTML Knowledge Required SiteBuilder Pro guides you through a wizard process with just a few mouse clicks.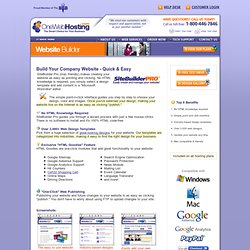 SiteBuilder Pro - Mac Compatible Web-based Site Builder