Web2.0 tools
Interactive - Flawed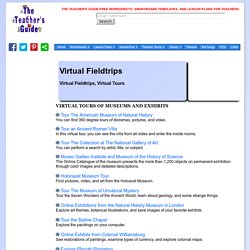 Virtual Fieldtrips, Virtual Tours Virtual Tours of Museums and Exhibits Tour The American Museum of Natural History You can find 360 degree tours of dioramas, pictures, and video. Tour an Ancient Roman Villa In this virtual tour, you can see the villa from all sides and enter the inside rooms.
ΜΑΘΗΣΗ 2.0
Welcome to ThinkBinder. The ThinkBinder site and service (collectively, "ThinkBinder," the "Site" or "the Service") are operated by ThinkBinder Inc. and its corporate affiliates (collectively, "us", "we" or "the Company"). 1. Terms By accessing or using the Service, you are agreeing to be bound by these Terms of Use (collectively, the "Terms"), all applicable laws and regulations, and agree that you are responsible for compliance with any applicable local laws. If you do not agree with any of the terms or any future Terms of Use, please immediately stop using the Service.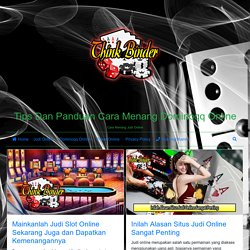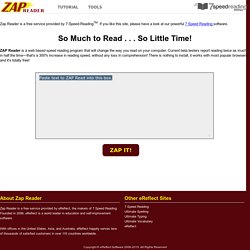 Zap Reader is a free service provided by 7-Speed-ReadingTM. If you like this site, please have a look at our powerful 7 Speed Reading software. ZAP Reader is a web based speed reading program that will change the way you read on your computer. Current beta testers report reading twice as much in half the time—that's a 300% increase in reading speed, without any loss in comprehension!
Tech Learning TL Advisor Blog and Ed Tech Ticker Blogs from TL Blog Staff – TechLearning.com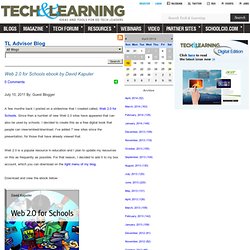 A few months back I posted on a slideshow that I created called, Web 2.0 for Schools. Since then a number of new Web 2.0 sites have appeared that can also be used by schools. I decided to create this as a free digital book that people can view/embed/download. I've added 7 new sites since the presentation, for those that have already viewed that. Web 2.0 is a popular resource in education and I plan to update my resources on this as frequently as possible. For that reason, I decided to add it to my box account, which you can download on the right menu of my blog.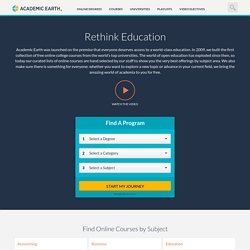 Academic Earth believes everyone deserves access to a world-class education, which is why we continue to offer a comprehensive collection of free online college courses from the world's top universities. And now, we take learning outside the classroom with our original series of thought-provoking videos, designed to spark your intellectual curiosity and start a conversation. Watch, learn, share, debate. After all, only through questioning the world around us, can we come to better understand it.