Web2.0
Fold - Your Web 2.0 Start Page
Rich Internet Applications
Backbase Customer Experience Platform (CXP) helps you create rich, interactive web portals and mobile applications. Allowing you to create, and manage deeply relevant customer experiences on any device. Delighting your customers and driving measurable business results. Backbase CXP comes with a complete set of integrated customer experience management functions, including: integrated content management, what-you-see-is-what-you-get editing, intelligent forms-based dialogs, secure application integration, cross device delivery, smart targeting, digital marketing tools, and integrated analytics. At the same time, Backbase CXP offers robust enterprise security and application integration technology that helps you integrate your existing systems and applications with ease, enabling you to leverage your previous IT investments. Learn more →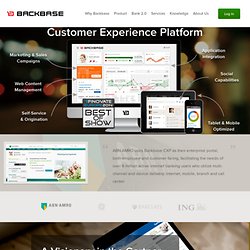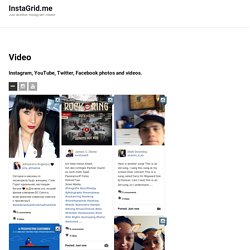 Its no surprise to us but it was to a NYC night club. They purchased an iPod id scanner after looking at the price and believing that anything related to Apple was cutting edge. The web site claimed it had leading edge technology and that they had the best ID Scanner technology. This same company, new to the id scanner market and really just one person working out of an apartment, continues to claim their technology stops fake ids and is far superior to the existing offerings of other id scanner companies. Well this pretty famous or infamous club in New York City, who had the "old" id scanning machines tried a couple of the new iPod ID Scanners for a week and gave up.
Web 2.0 Workgroup - A network of Web 2.0 resources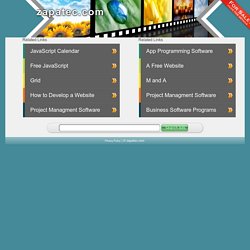 Overview Thank you for visiting zapatec.com (the "Web Site") and reviewing our Privacy Policy. Your privacy is important to us, and our policy is simple: we will collect no personally identifiable information about you when you visit the Web Site unless you choose to provide that information.
AJAX tools by Zapatec
Instantly Better Web Apps Dojo saves you time and scales with your development process, using web standards as its platform. It's the toolkit experienced developers turn to for building high quality desktop and mobile web applications. From simple websites to large packaged enterprise applications whether desktop or mobile, Dojo will meet your needs.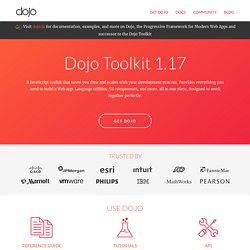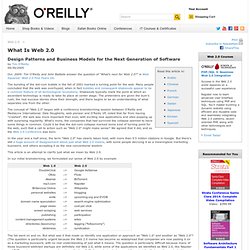 by Tim O'Reilly 09/30/2005 Oct. 2009: Tim O'Reilly and John Battelle answer the question of "What's next for Web 2.0?" in Web Squared: Web 2.0 Five Years On.