Web2.0
Fold - Your Web 2.0 Start Page
Rich Internet Applications
About Backbase Portal We help financials and large enterprises to upgrade their portal without replacing the current systems in use.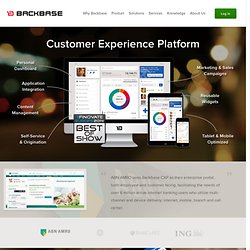 Web 2.0 Workgroup - A network of Web 2.0 resources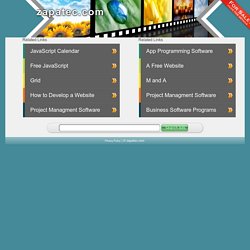 Overview Thank you for visiting zapatec.com (the "Web Site") and reviewing our Privacy Policy. Your privacy is important to us, and our policy is simple: we will collect no personally identifiable information about you when you visit the Web Site unless you choose to provide that information.
AJAX tools by Zapatec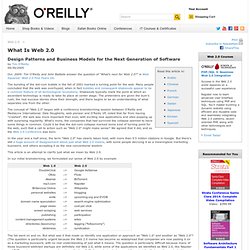 by Tim O'Reilly 09/30/2005 Oct. 2009: Tim O'Reilly and John Battelle answer the question of "What's next for Web 2.0?" in Web Squared: Web 2.0 Five Years On .