Basics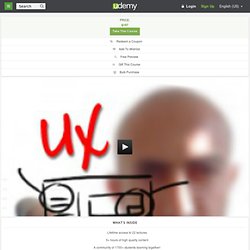 Amir is a user experience designer and startup advisor. Over the past 3 years, he has designed more than 12 startup products, including DocVerse (Acquired by Google), Delve Networks (Acquired by LimeLight networks), TalentSpring (acquired by TalentTech), UStream, blist, and several others. He is also the creator of Keynotopia user interface prototyping libraries for Apple Keynote and Microsoft PowerPoint.
Design Your User Experience in 7 Simple Steps by Amir Khella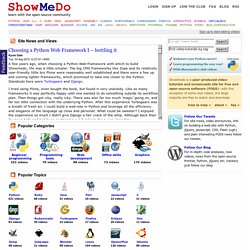 Kyran Dale Tue, 03 Aug 2010 12:27:47 +0000 A few years ago, when choosing a Python Web-framework with which to build Showmedo, life was a little simpler.
Limkokwing University
Contentmanager.de
Peachpit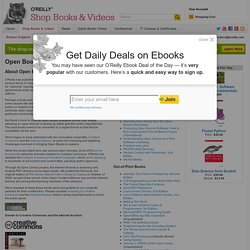 About Open Books O'Reilly has published a number of Open Books--books with various forms of "open" copyright--over the years. The reasons for "opening" copyright, as well as the specific license agreements under which they are opened, are as varied as our authors. Perhaps a book was outdated enough to be put out of print, yet some people still needed the information it covered. Or the author or subject of a book felt strongly that it should be published under a particular open copyright. Maybe the book was written collectively by a particular community, as in the case of our Community Press books.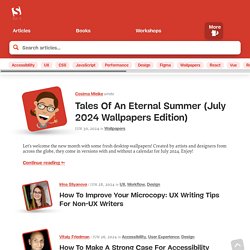 Interview With Khajag Apelian"Type Design Is Not Only About Drawing Letters" Having started his career studying under some of the best typographic minds in the world, Khajag Apelian not only is a talented type and graphic designer, unsurprisingly, but also counts Disney as a client, as well as a number of local and not-for-profit organizations throughout the Middle East. Even more impressive is Khajag's willingness to take on work that most people would find too challenging.
creativewebideas