Videos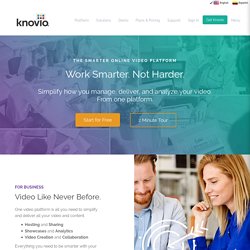 Welcome to Knovio: Create, Track & Share Online Presentations. Quick. Easy. Fun. Free.
Creando y publicando vídeos de tus búsquedas en Google | Tecnología Educativa e Innovación
Hay líneas de reflexión que desembocan finalmente en ciertas conclusiones. Provisionales y abiertas al debate, pero conclusiones que quieren fundamentarse en argumentos que vienen de la experiencia propia y compartida. No estamos solos en la crítica que formulamos al aprendizaje por competencias que se quiere imponer.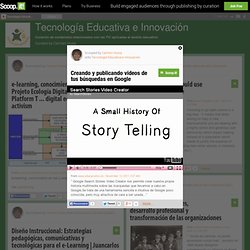 YouTube - web 2.0 en la docencia
Capture life moments wherever they happen using your mobile phone. See the hundreds of phones supported » Videos are instantly uploaded to the web for sharing or safe-keeping.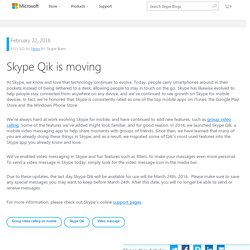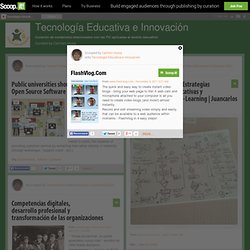 FlashVlog.Com
Siete lugares en los que encontrar contenidos educativos sobre ciencia, tecnología y sociedad. Decenas de materiales didácticos en cada uno de ellos. Centenares de propuestas prácticas para promover la cultura científica y superar las fronteras entre disciplinas. Siete contenedores llenos de documentos periodísticos. De contenidos para fomentar la comprensión lectora y el interés por investigar.
Vimeo: Web 2.0 y la educación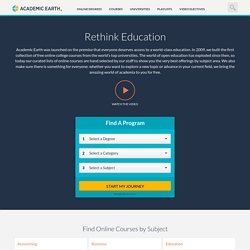 Academic Earth believes everyone deserves access to a world-class education, which is why we continue to offer a comprehensive collection of free online college courses from the world's top universities. And now, we take learning outside the classroom with our original series of thought-provoking videos, designed to spark your intellectual curiosity and start a conversation. Watch, learn, share, debate. After all, only through questioning the world around us, can we come to better understand it.
Videodropper de Youtube a Dropbox
Hoy os vengo a presentar una aplicación para descargar vídeos de YouTube, Videodropper. Pero antes de que os vayáis por ver la enésima aplicación que hace lo mismo dejadme terminar, por favor, porque esta tiene algo que la hace especial. Y es que los vídeos no se descargan a tu PC: se envían directamente a tu cuenta de Dropbox. Dejando aparte un pequeño detalle que parece que nadie tiene en cuenta (los términos de uso de YouTube no permiten la descarga de videos) os comento el mecanismo, que es tan simple como el de una cuchara: iniciamos sesión en Videodropper con nuestra cuenta de Dropbox, pegamos la URL del vídeo a descargar y esperamos un par de minutos. Automáticamente el vídeo estará almacenado en la raíz de nuestra carpeta de Dropbox. Incluso ofrecen un bookmarklet para facilitar el proceso.