Web 2.0
anthropod
Meporter: The beat on the street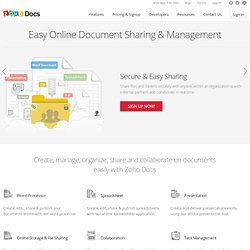 Cost-Effective You don't have to install or maintain hardware and software and reasonably priced subscription plans lead to more cost savings. Anytime Anywhere Access Being a web-based document management solution you can take all your documents with you wherever you go with access to them anytime, anywhere.
Hmmm :-? might risk it and do a uni presentation in it next year, maybe it will bump up my grade by a tiny bit. by taranasus Jun 29
Don't forget please! Tell us how it went :P And all the best! by taranasus Jun 21
No problem mindshare, any time! I love the comunity on pearltrees! Everyone is so nice. by taranasus Jun 19
Thank you, taranasus. The Learn Section, that you gave me the link to, is quite complete! I have just viewed the par ton importing PowerPoint and I will try that first. Next I'll take a look at reusable prezis. Thanks againfor your help. - José by mindshare2000 Jun 19
From my wide experience as a designer (that means no experience what so ever) the rules of design are pritty similar to everything on the net (be it website, PowerPoint Presentation or this prezi tool). I really would recomend going thorugh their Learn section http://prezi.com/learn/ by taranasus Jun 19
I'm liking this web app. Saved! by taranasus Jun 19
YouPublish: Publish, Find, Talk about... Whatever!