Web 2.0
anthropod
The OpenTok platform delivers all the global infrastructure, scalability, and featuresyou need to add WebRTC to your website or mobile application. Websites and apps come to life when you build on the OpenTok platform. Powerful Go beyond vanilla WebRTC with our industry-leading API. Faster time-to-market We handle the ins and outs of video so you can launch quickly.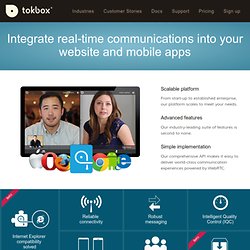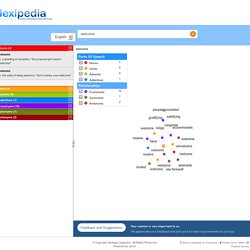 welcome n. the state of being welcome; "don't outstay your welcome" n. a greeting or reception; "the proposal got a warm welcome"
fontpro.com Font Pro - is a free fonts database with awesome typeface testing tool. It provides more than 20,000 free fonts and web fonts. Skip to Navigation Skip to Content Geocaching is the real-world treasure hunt that's happening right now, all around you. There are 2,296,092 active geocaches and over 6 million geocachers worldwide. Learn more about geocaching and how you can join the adventure.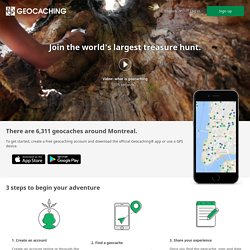 Meporter: The beat on the street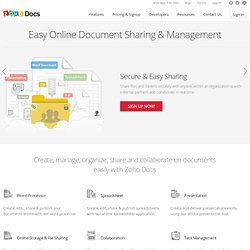 Cost-Effective You don't have to install or maintain hardware and software and reasonably priced subscription plans lead to more cost savings. Anytime Anywhere Access Being a web-based document management solution you can take all your documents with you wherever you go with access to them anytime, anywhere. Reduced IT burden Scalability, security, reliability or software upgrades, we have them all covered, so you can focus on enhancing business productivity. Enhanced business continuity Storing your files online keeps all your valuable data safe from various threats and calamities and ensures the normal functioning of your business is not affected. Increased productivity Save valuable productive time by finding and accessing files with the click of a button. Complete Control Decide on who has access to what documents and set permissions to decide on what functions they can carry out.
YouPublish: Publish, Find, Talk about... Whatever!