Guides
Travel guide & journal for London, Paris, New York ... (Travel)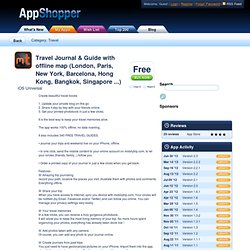 Create beautiful travel books 1. Update your private blog on-the-go 2.
Laissez-passer FASTPASS
Disney Vacation Specialist - Plan a perfect trip to Disney with Specials & Discount Resort Pricing
How MyMagic+ Will Affect Disney Dining
Welcome to the Disney Food Blog.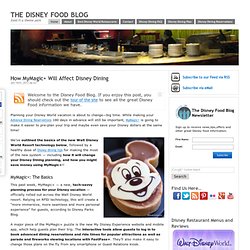 Five Mistakes Guests Make in WDW
When a family decides to plan a trip to Walt Disney World, there are a few things that are important to keep in mind to help ensure that your trip is wonderful and enjoyable. 1.
WDW / This list include some of the best kept Disney secrets, advice on how to make the most of your Disney World vacation and tips on how to save money and avoid long lines. *!READ THIS ARTICLE!*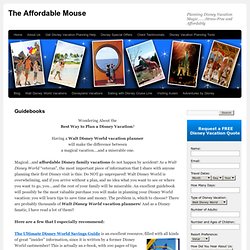 Wondering About the Best Way to Plan a Disney Vacation? Having a Walt Disney World vacation planner will make the difference between a magical vacation….and a miserable one. Magical…and affordable Disney family vacations do not happen by accident!
Walt Disney World Vacation Planner | The Affordable Mouse
Some big changes are expected to be implemented at all FASTPASS attractions next month.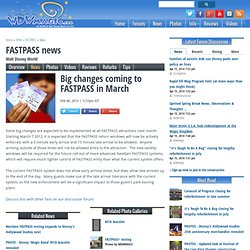 FASTPASS news - Big changes coming to FASTPASS in March
A Disney Mom's Thoughts: Surviving New Year's Eve at WDW
With New Year's Eve fast approaching, I scoured the internet looking for all the events/ activities going on at the Walt Disney World Parks on December 31, 2011. You can find those details at the end of this post. Before you get to that information, I'm sharing some thoughts on surviving New Year's Eve at WDW!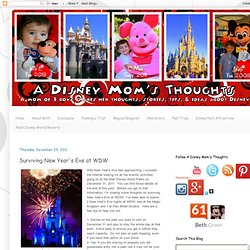 Magical Kingdoms
etckt.com .|. reviews, tips + news for wdw and all of disney's world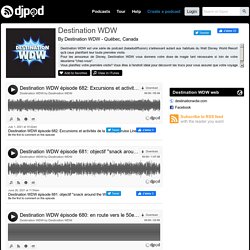 By Destination WDW - Québec, Canada
Destination WDW
WDWMAGIC
WDWMAGIC.COM WDW, Walt Disney World News Rumors Photos Reviews Discussion Forum
Disney World - The Largest Unofficial On-Line Guide to Disney World, Walt Disney World
Disney Every Day | We'll Take You to Disney Every Day!
Disneygeek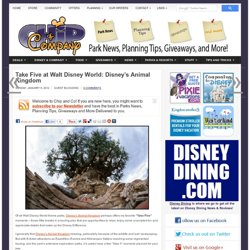 Take Five at Walt Disney World: Disney's Animal Kingdom
Welcome to Chip and Co! If you are new here, you might want to and have the best in Disney News & Views Delivered to you. Of all Walt Disney World theme parks, Disney's Animal Kingdom perhaps offers my favorite moments – those little breaks in a touring plan that are opportunities to relax, enjoy some unscripted fun and appreciate details that make up the Disney Difference.
Meet the Magic
Guide to Disney World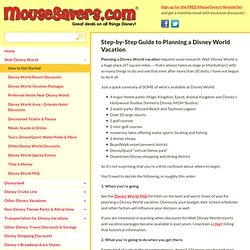 Planning a Disney World vacation requires some research. Walt Disney World is a huge place (47 square miles — that's almost twice as large as Manhattan!)
Walt Disney World Vacation Planning Guide
Frommer's Walt Disney World
The Crowd Tracker: Get Email Updates When The Crowd Calendar Changes | TouringPlans.com Blog
TouringPlans.com is proud to introduce a new feature included with a premium subscription: The Crowd Tracker (see Disneyland and Walt Disney World trackers).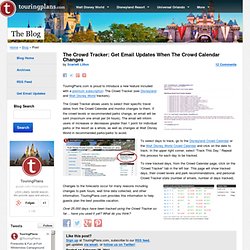 You're going to Walt Disney World! You've chosen your travel dates and made you reservations, but what should you bring with you?
Trip Planning 101: Packing for Your Walt Disney World Vacation - TouringPlans.com Blog | TouringPlans.com Blog
Disney World Ticket Calculator