Vst
How To Make A Monstrous Vocal Based Bass With Harmor
In this tutorial I will show you how to make a monstrous vocal sample based bass using Harmor. I got inspired to make this tutorial after watching SeamlessR's How To Bass -videos so lots of credits goes to him from the techniques I'm using here! First, here's an audio example: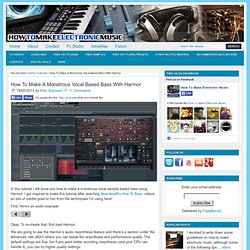 The Patch Lab - Free VST instruments, presets, banks and kit downloads
Dubtron2 is the successor to the original Dubtron bass synth, taking it's modulation-based concept into new territory, exploring quirky analogue basses, modern rhythmic soundscapes, chilly dub techno and experimental ambient textures. Dubtron2 uses beat-driven modulation and sub-rhythms along with randomization to bring about interesting rhythmic sounds and atmospheres. This along with it's serial filter system, a feedback-looping dub delay and a "Phonec-style" Melt feature makes Dubtron2 a extremely versatile instrument with a unique approach to sonic exploration.
Psychic Modulation VST Plugins for Windows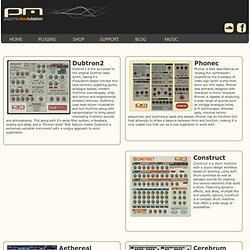 Effectrix iPad Edition released Effectrix is the industry standard for audio manipulation. Always tight and as easy to use as finger paint. On the iPad, Effectrix shows off it´s incredible usability. Just grab and draw Effects for immediate results. All common interfaces such as Inter App Audio or Audio Bus are supported.
Sugar Bytes | Home | Purely made of passion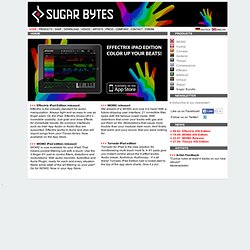 EFU-1 is more than another delay plugin. Besides all the basic functions (host sync or milliseconds, digital/tape/analog sound, modulation) it features a distinctive freeze function; like some famous hardware delay units, the delay buffer can act like a sampler. Up to 4/1 bars of input signal can be recorded (or lets better say: frozen) and continously played back at a selectable speed – even reverse.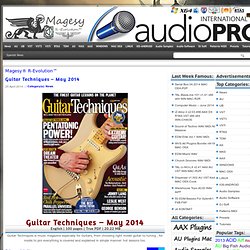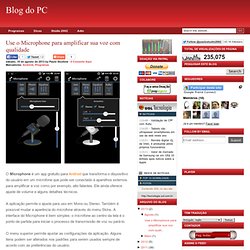 A revolução digital tornou acessível e portátil grande parte da produção musical que nossos pais, avós e bisavós guardavam religiosamente em discos de vinil, fitas k7 e CDs. Hoje, das lojas virtuais aos players cada vez menores e mais completos, a trajetória do próximo hit ou do clássico atemporal há muito já abandonou a exclusividade do sistema de som de alta fidelidade da sala-de-estar. A música está em nossas mãos, na internet e, claro, em nossas cabeças, graças aos estilosos fones de ouvido. Obviamente, nem sempre os designers de produto parecem acertar.
Blog do PC Released: April 18 - 2014 Master Restoration Suite is a comprehensive set of restoration plug-ins for cleaning up tape, vinyl, and acoustic recordings. The tools give extremely high quality results with minimal tweaking, hence they sound great and are easy to use.
VST free plug-ins
TAL-Dub II Delay avec distorsion vintage CLIC Nouvelle fenetre Vintage distortionned Delay CLICK New Window Delay Trio Un ensemble de trois delays CLIC Nouvelle fenetre A collection of three plugins CLICK New Window Beeper Pour protéger vos démos du piratage To protect your protect your work from stealing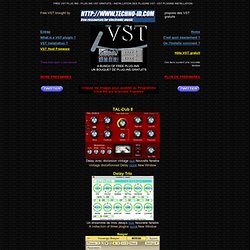 Music Generator : Free VSTi's : FreeMusicSoftware.org
NUSofting Crazy sounds modulator & generator download ndc Plugs An audiovisual instrument with a drawing-based interface.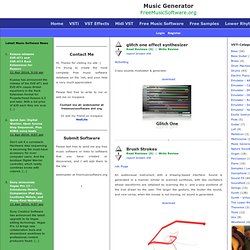 VST Blog - Try Before Buy---http://www.vstexclusives.net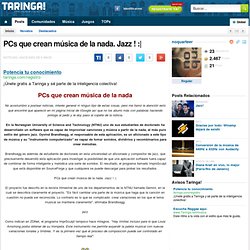 Propellerheads Reason 4,Refills,update,loops y mas
PCs que crean música de la nada No acostumbro a postear noticias, interés general ni ningun tipo de estas cosas, pero me llamó la atención esto que encontré que apareció en mi página inicial de iGoogle así que no los aburro más con palabras haciendo prólogo al pedo y le doy paso al copete de la noticia. En la Norwegian University of Science and Technology (NTNU) uno de sus estudiantes de doctorado ha desarrollado un software que es capaz de improvisar canciones y música a partir de la nada, al más puro estilo del género jazz. Oyvind Brandtsegg, el responsable de esta aplicación, es un aficionado a este tipo de música y su "instrumento computerizado" es capaz de tomar sonidos, dividirlos y recombinarlos para crear melodías.
VST Cafe - good, free vst plugins, presets, soundsets, tutorials (about synth programming etc.) ...