Volcanoes
lon-p ElasticHosts
Beautiful Destruction: 11 Gorgeous Geological Maps of Volcanoes | Wired Science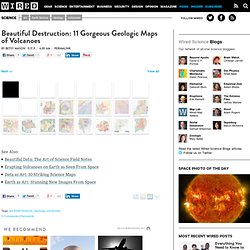 It's not always obvious what it is that scientists find beautiful about a graph, microscope slide, soil sample or some other aspect of their work. It just looks like numbers, blobs or dirt to the rest of us. But sometimes a scientific result or product is so visually appealing , anyone would want to hang it on their wall as art.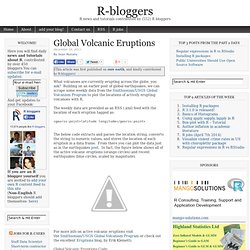 Global Volcanic Eruptions
What volcanoes are currently erupting across the globe, you ask? Building on an earlier post of global earthquakes, we can scrape some weekly data from the Smithsonian/USGS Global Volcanism Program to plot the locations of actively erupting volcanoes with R.
New Activity/Unrest : | Fuego , Guatemala | Hekla , Southern Iceland | Tungurahua , Ecuador Ongoing Activity : | Bagana , Bougainville | Batu Tara , Komba Island (Indonesia) | Karymsky , Eastern Kamchatka (Russia) | Kilauea , Hawaii (USA) | Kizimen , Eastern Kamchatka (Russia) | Lokon-Empung , Sulawesi | Paluweh , Lesser Sunda Islands (Indonesia) | Popocatépetl , México | Sakura-jima , Kyushu | Santa María , Guatemala | Shiveluch , Central Kamchatka (Russia) | Tolbachik , Central Kamchatka (Russia)
Volcanic Activity Reports | Smithsonian / USGS Weekly Volcanic Activity Report |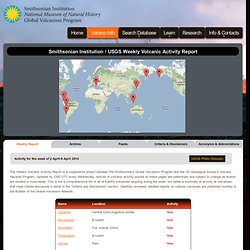 Aviation industry news
Philippine Institute of Volcanology and Seismology