Indies/AAA
PlanetSide 2 PC Game - Combat massif à grande échelle. The Secret World | Funcom. The Castle Doctrine. Kerbal Space Program. Data Realms, makers of the game Cortex Command. Toribash - Violence Perfected - A physics based fighting game. Myst Online. You can find all Uru-related news in the news archive.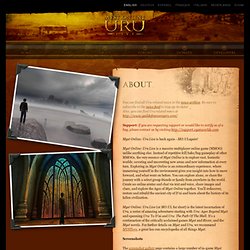 Be sure to subscribe to the news feed to stay up-to-date! Also, you can find Uru related news at Support: If you are requesting support or would like to notify us of a bug, please contact us by visiting Myst Online: Uru Live is back again - MO:ULagain! Myst Online: Uru Live is a massive multiplayer online game (MMOG) unlike anything else. Age of Conan: Rise of the Godslayer. Champions Online. Hi-Octane Excitement : Champions Online: Free for All delivers furious, fast-paced encounters previously reserved for action and fighting games.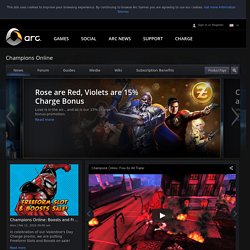 No more boring auto attacks and lengthy recharge times. Champions Online: Free for All combat is instantaneous — and electrifying! Project Zomboid. Minecraft. Terraria.
---