USA 1910-29
Prohibition
v Primary Sources v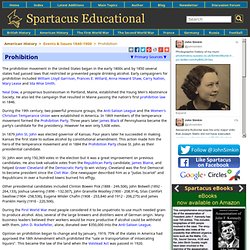 The Jazz Age 1920's
The Jazz Age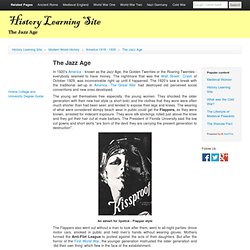 In 1920's America - known as the Jazz Age, the Golden Twenties or the Roaring Twenties - everybody seemed to have money. The nightmare that was the Wall Street Crash of October 1929, was inconceivable right up until it happened.
Digital History
The Rise and Fall of Jim Crow. A Century of Segregation
Model T Ford
America4
2.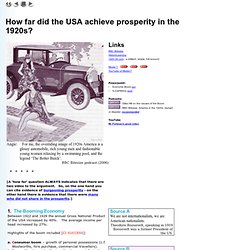 Illinois Trails History and Genealogy presents "The 1920s"
Cartoons | Anti-Saloon League Museum
GCSE Bitesize: The 1920s overview