ULTRA MUSIC
It is with great regret that we must declare that the Letsmix.com mix-streaming site has gone offline (per January 1st 2012). This decision follows the reassessing of our licensing restrictions, alongside a critical evaluation of the business case for our service. Our intention to expand on our operations had fundamentally outgrown the Let's Mix site. The closing of Let's Mix is not the result of complaints from copyright holders. BeatfreaK - Summer Promo SW4 Mix by beatfreakmedia
Sia | Buttons (CSS Remix)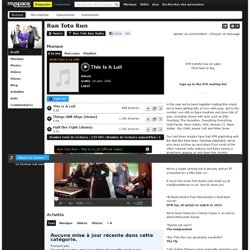 In the year we've been together making this music we've been getting lots of nice radio play, got to the number one slot on hype machine and done lots of gigs, including shows with acts such as Ellie Goulding, The Noisettes, Everything Everything, Gold Panda, Neon Indian, Islet, Heaven 17, Neon Indian, Shy Child, James Yuill and Miike Snow . Our last three singles have had XFM playlisting and the last two have been Topshop playlisted, we've also been picking up spot plays from most of the other national radio stations and been having a great time gigging up and down the country including at festivals such as Secret Garden Party and Glastonbury. We've a single coming out in January and an EP scheduled for a little later on. If you'd like some free tracks just email us at mail@runtotorun.co.uk.
Run Toto Run on MySpace Music - Free Streaming MP3s, Pictures & Music Downloads
Loverush Digital - vocal trance, progressive house, vocal dance music
Me & The Washing Machine - My Awesome Mixtape
Florence and the Machine - Cosmic Love (Short Club remix)
A-HA – Take ON me (The Twelves Remix) – duck duck geese
Run Toto Run - Out of Order (demo)
Run Toto Run - Hater (demo)
HD] Digitalism / Pogo (Shinichi Osawa Remix)
Deep Dish - Say Hello (Dylan Rhymes Acid Thunder Mix)
Vocal Tranceitions
Digital Beat Radio - HOME
Thank you for visiting! Despite the lack of updates recently, we remain committed to bringing you the best in underground and progressive electronica music. We would like to thank all of our listeners our there for your support over the past couple of years. We look forward to 2013 as we bring you a new and improved website.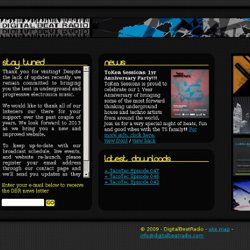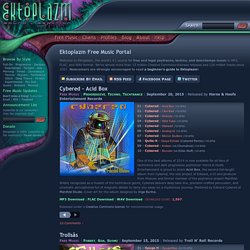 Records :: Psytrance mp3 and wav downloads :: Tabula Rasa
Psybonsai does online distribution for psychedelic trance (psytrance) and progressive labels. All releases are available for track by track download in wave, 320Kbps and 192Kbps mp3. You can listen to our full track previews and decide what to download later! Psybonsai is the continuation of the Cytopia Records project on Cytopia.org that run for the last 10 years, if you had an account on Cytopia it will work on Psybonsai too!
It might not come as a surprise considering the amount of updates here has been none since early summer so we'll keep it short and simple - this is the end. 24:hrs started as a blog back in december 2005. Back then the idea was simple, to present music by artists and labels that we liked and hopefully some of the readers would get interested in and support.
twentyfourhours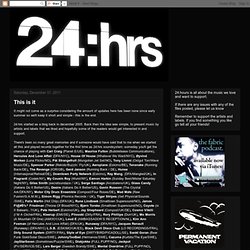 Sons And Daughters sur Myspace Music - Ecoute gratuite de MP3, Photos et clips vidéos
Track7 Gareth Emery - Sanctuary (feat. Lucy Saunders) [From the album Northern Lights]
your trance radio 24 hours a day 7 days a week.
The xx - Intro (Deep Focus Remix)
The xx - Infinity (Flufftronix Remix) [Dubstep Bootleg]
1 Trance Downloads
Keston Cobblers Club December 4th, 2013 by Julija english folk // pop Keston Cobblers Club delivers a joyous blend of traditional-feeling folk melodies, toe-tapping rhythms and a slightly quirky vibe.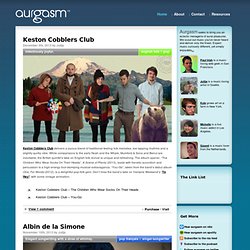 The xx remix
Analog Giant
The sun is shining here in the final days of a gorgeous Seattle summer, and that means Decibel Festival is almost here! I'm starting to get pretty excited about hitting up a bunch of this year's shows. As a lifelong Orbital fan, I couldn't miss their upcoming set on Sept. 27th at the Paramount--I was lucky enough to catch them at a major British outdoor festival almost a decade ago, and they blew me away. As for more recent acts, I'm also looking forward to checking out Keyboard Kid, Star Slinger, Mimosa, and Baths.
The Apple Tree - A Tribute to The Glitch Mob
Tiesto feat. Emily Haines Knock You Out (Chris Machlas Remix)
Welcome to a site For Trance Music Fans - MP3s, Music Videos, Fo
Wed.Sep.11 Thu.Aug.1 If you missed Tomorrowland you can make up for it by attending the launch of the Tomorrowworld festival near Atlanta, Georgia, USA. We'll have a stage there with the lineup below -- www.tomorrowworld.com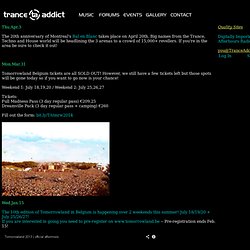 Hadouken! - Crank It Up
Ian Frey vs Depech Mode - Enjoy The Teksas (Chrissler rmx.)
HADOUKEN Driving nowhere
Go Back To Sleep - Music Video - A Perfect Circle - Pet
TRON: Legacy - "Rerezzed" - Feat. The Glitch Mob
Yeah Yeah Yeahs - Heads Will Roll (A-Trak remix)
Evanescence - Hello - (Gabriel & Dresden mix)
Nero - Innocence (Full Version)
Florence and The Machine - Heavy In Your Arms (C-Berg Remix)
Help your audience discover your sounds Let your audience know what to hear first. With any Pro plan, get Spotlight to showcase the best of your music & audio at the top of your profile. Learn more about Pro Choose new image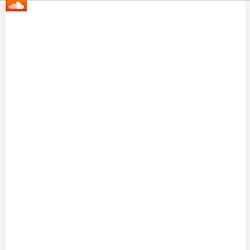 DJ/3D - Tracks
inthemix.com.au: australian dance music | news | reviews | photo
DjJanVanDeRoy's Channel
Welcome to YouTube! The location filter shows you popular videos from the selected country or region on lists like Most Viewed and in search results.To change your location filter, please use the links in the footer at the bottom of the page. Click "OK" to accept this setting, or click "Cancel" to set your location filter to "Worldwide". The location filter shows you popular videos from the selected country or region on lists like Most Viewed and in search results. To change your country filter, please use the links in the footer at the bottom of the page. Your #1 Free Beat Source on Youtube
dirtybird
Nick Olivetti – Looping Machine Title: Nick Olivetti - Looping Machine Cat-No: DB104 Release date (Beatport): December 16th, 2013 Release date (Worldwide): January 7th, 2013 1. Looping Machine 2. Shake It
Remix - remix.nin.com
MT Eden Dubstep - Daniel (Bat For Lashes Dubstep Remix Video)
Proton Radio
Deadmau5 - Strobe (no ultra watermark)
Delirium - Silence (Niels Van Gogh vs Thomas Gold Remix)
Jes - Awaken (Original Mix)
Mt Eden Dubstep (HD) - Sierra Leone
TranceAlliance had a dream, to allow anyone to be able to listen to the music they love, anywhere, and for free. We started by helping people download mp3 singles for free on our own fast servers, then came legal mp3 stores, so we turned our attention to dj mixes. We created a discussion board of 25,000 electronic dance music fans to chat, and some of the biggest DJs on the world scene were talking about us, includion Markus Schulz and Armin Van Burren.
Dj mixes, electronic trance, download trance, club trance and mu
SoundArea.Org - Your Music OVERDOSE! (Powered by Invision Power
Toggle this category Genres 10205025 Total Posts 234287 Total Members jumardi septian Newest Member 2468 Most Online 580 users are online (at the moment) 59 members, 521 guests, 0 anonymous users (See full list)
07/12/09 Hard Vibes - Vocal Tranceitions ep. 013 (Euphoric S at
Radiohead - Reckoner (Cathartic Mix)
HF - Work Hard, Play Harder!
BBQCHICKENROBOT
People of Walmart Rap: Links, Pics, Videos, and News
Dialogue Incorporated
Dub Fx >>
Remix Galaxy | Be Heard | Blog
RUSKO - ALL NEW TRACKS :):):):) on MySpace Music - Free Streamin
skantasm's Channel
The Rapture - Out of the races and onto the tracks
Crystal Castles - Knights (official video by Jo Marini)
Kiss FM Dance Music Radio - Listen to Kiss FM
kluytv's Channel
Bat For Lashes singing Daniel live on Sound/Switch
MEGAFORCE | MySpace
The Temper Trap Official Website