UK
Many government organisations influence and affect the way we do business in the United Kingdom.

This pearltree should reflect the arrangement of those agencies making it easier to discover them. pragmantic Nov 25
Charity Commission The regulator for charities in England and Wales Submitting your annual return See more about 'complete your annual return'
Charity Commission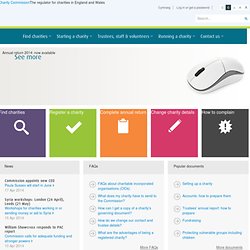 WebCheck
Competition Commission
See UK
UK Crime Stats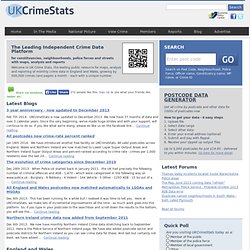 The evolution of crime categories since December 2010 Dec 28th 2013: When Police.uk started back in January 2011, the UK had precisely the following number of criminal offences and ASB - 1,470 - which were categorised in the following way on www.police.uk ; Burglary - 9 Robbery - 4 Violent - 144 Vehicle - 5 Other - 1293 ASB - 15 So out of a ... Continue reading
DVLA Vehicle Licensing Online
EA - Home & Leisure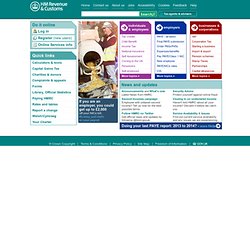 We use cookies to improve your site experience, to assess content usage and to support marketing of our services. We want to be completely transparent about the cookies we use and to make their control as easy as possible for you. Our cookies are broken down in to five categories - you can 'mouse over' the icons on the right for a summary or click the icon for more detail. From the links on the right you can download an information guide on managing cookies, the exact detail of all the cookies for review offline and see the latest audit status.
A new look for HMRC services In April HMRC will be making changes to how some of its online services look. The changes won't affect how the services operate, they will just make them more consistent with the new GOV.UK website and new cross-Government branding. Are your contact details up to date? It's really important that your contact details are kept up to date so that HMRC can confirm your submission receipt by email and you can obtain new passwords online. Are you having problems logging in? If you've entered the wrong User ID or password three times or more, your account will be locked and you won't be able to use HMRC Online Services for the next two hours.
Secure Login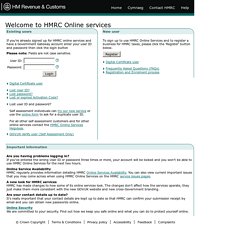 Registered Designs
Trade Marks
TMView - European RTMs
Copyright protects written, theatrical, musical and artistic works as well as film, book layouts, sound recordings, and broadcasts. Copyright is an automatic right, which means you don't have to apply for it. About copyright Here you'll find information on the benefits of copyright protection and what an owner's exclusive economic rights are. Copyright applies to...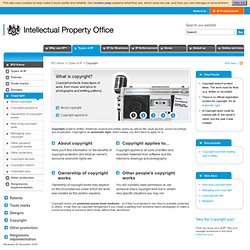 Land Registry - House Prices
Office of Fair Trading