UI / user interface
PortKit: UX Metaphor Equivalents for iOS & Android
What's Wrong with the iOS 7 Icons? by Ian Storm Taylor
"It looks childish." That was the first reaction I heard to iOS 7. I'm not going to lie, when I saw it for the first time myself, I freaked out a little too.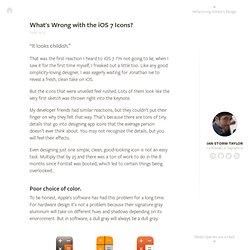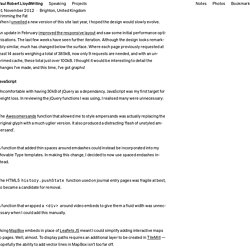 Trimming the Fat — Paul Robert Lloyd
When I unveiled a new version of this site last year, I hoped the design would slowly evolve.
Futurico User Interface Pro on the Behance Network
Futurico UI Pro is the world's biggest user interface elements pack. It contains more than 200 web design elements that can be used in any project no matter the style or the concept. The pack contains a set of elements added in one extraordinary collection and the good thing is that you can use them for any design or application.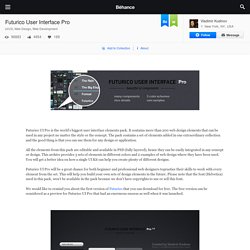 As more diverse devices embrace touch as a primary input method, it may be time to revisit navigation standards on the Web.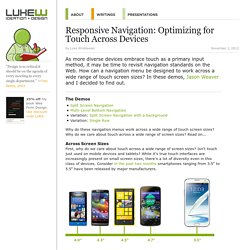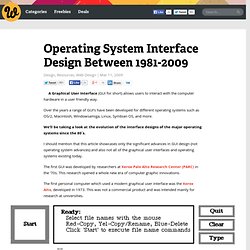 Operating System Interface Design Between 1981-2009
A Graphical User Interface (GUI for short) allows users to interact with the computer hardware in a user friendly way. Over the years a range of GUI's have been developed for different operating systems such as OS/2, Macintosh, Windowsamiga, Linux, Symbian OS, and more. We'll be taking a look at the evolution of the interface designs of the major operating systems since the 80′s. I should mention that this article showcases only the significant advances in GUI design (not operating system advances) and also not all of the graphical user interfaces and operating systems existing today. The first GUI was developed by researchers at Xerox Palo Alto Research Center (PARC) in the '70s. This research opened a whole new era of computer graphic innovations.
Great mobile designs do more than shoehorn themselves into tiny screens: they make way for fingers and thumbs, accommodating the wayward taps of our clumsy digits.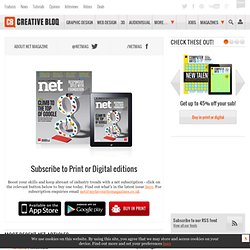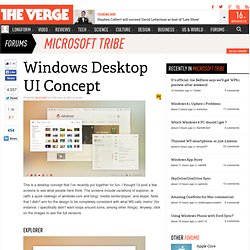 Posted by Sputnik8 on February 24, 2012 10:24 pm This is a desktop concept that I've recently put together for fun.
Windows Desktop UI Concept | The Verge Forums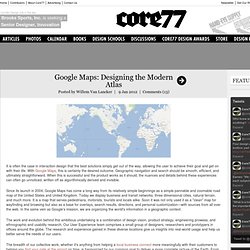 Google Maps: Designing the Modern Atlas
It is often the case in interaction design that the best solutions simply get out of the way, allowing the user to achieve their goal and get on with their life. With Google Maps , this is certainly the desired outcome. Geographic navigation and search should be smooth, efficient, and ultimately straightforward.
CSS Tube Map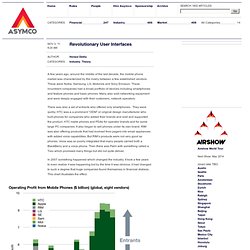 A few years ago, around the middle of the last decade, the mobile phone market was characterized by the rivalry between a few established vendors.
Revolutionary User Interfaces
Cubic colorscheme selector