In English
Forums
Excel 2010 Resources - IT pros, developers, end users | TechNet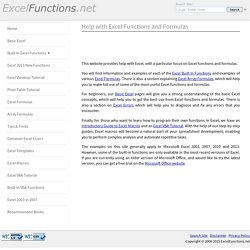 Popular Excel Functions Text Functions:Logical Functions:Lookup & Reference Functions:Math & Statistical Functions: What's New on ExcelFunctions.net? This website is dedicated to Excel functions and formulas. You will find information and examples of each of the Excel Built-In Functions and information on how to combine these functions to produce a wide range of Excel Formulas.
Excel Functions and Formulas
SpreadsheetLIVE :: Bring Spreadsheets to LIVE
After years of providing service to thousands of users, we have decided to shut down SpreadsheetLIVE as of March 1, 2014. Please download all of your data before this time. We thank you for your support.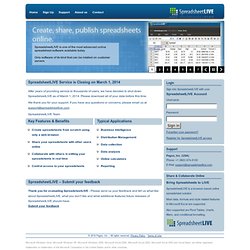 ExcelTrader
Volume-High-Low-Close Chart © Ted French Excel has a number of stock market charts that can be used to show changes in stock market prices and volume over a given period of time. A Volume-High-Low-Close Chart shows the high, low, and closing prices for a stock for a given time period as well as the number of shares traded. To find more about this type of chart, read the step by step tutorial on creating an Excel Volume-High-Low-Close Chart. Related Tutorials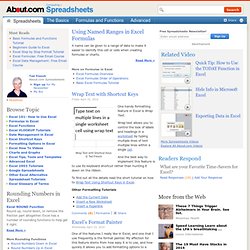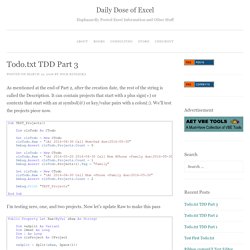 Daily Dose of Excel
You all know that I love keyboard shortcuts. There is a limit, though. Some of my custom shortcuts clear the Undo stack, which can be a real pain, so I have to balance the productivity gains of the shortcut against the side effects. Back in January, I wanted to see which shortcuts I'd been using, so I created some code to keep track.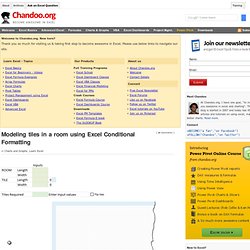 Howdy folks. Jeff here. I recently gave a presentation on Excel efficiency to a bunch of analysts, in which – among other things – I'd pointed out that if you ever find yourself having to switch calculation to Manual, there's probably something wrong with your spreadsheet. Here's the slide: This prompted one of the […] Continue »