Tutorials
It became time for me to interface an LCD with my Arduino. I need to generate a handy report of what my various sensors are picking up.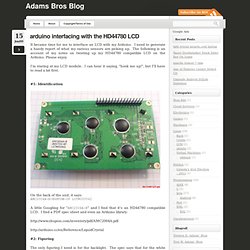 arduino interfacing with the HD44780 LCD « Adams Bros Blog
Arduino Hacks
arduino:tutorial [DokuWiki]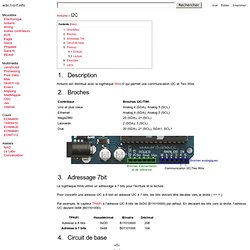 Ressources pour l'interactivité | Arduino / I2C
Arduino est distribué avec la logithèque Wire qui permet une communication I2C et Two Wire. La logithèque Wire utilise un adressage à 7 bits pour l'écriture et la lecture.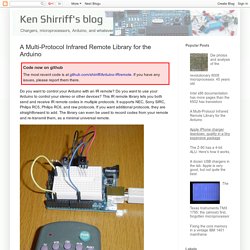 Note for Arduino 1.0 An updated version with 1.0 support is available on github. Installation instructions are at the bottom of that page.
So, I get two or three emails a day, all basically asking the same thing: "Where can I learn about electronics?"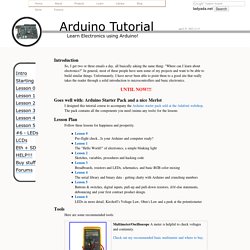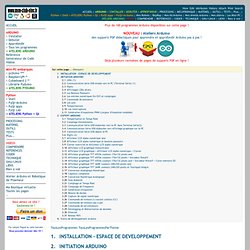 Arduino - introduction
View Edit Attributes History Attach Print Search ACCUEIL | ARDUINO > S'INSTALLER > DEBUTER > APPROFONDIR | PROCESSING | MECATRONIQUE | MATERIEL | OUTILS | TESTS | Plus...