Tutorials/Templates
Master dynamic gradient techniques - Illustrator Tutorial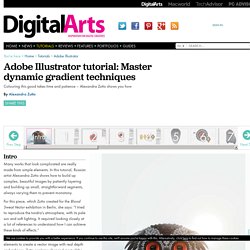 Many works that look complicated are really made from simple elements.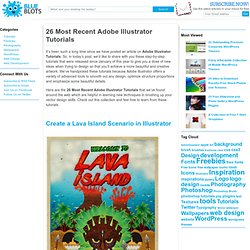 It's been such a long time since we have posted an article on Adobe Illustrator Tutorials . So, in today's post, we'd like to share with you these step-by-step tutorials that were released since January of this year to give you a dose of new ideas when trying to design so that you'll achieve a more beautiful and creative artwork.
26 Most Recent Adobe Illustrator Tutorials
Learn how to earn $125 or more per hour as a freelancer - Click Here If you're interested in improving your skills with Adobe Illustrator or finding resources that can make you more effective and efficient with your time in Illustrator, this is the collection for you.
Adobe Illustrator Toolbox - Web Design Blog – DesignM.ag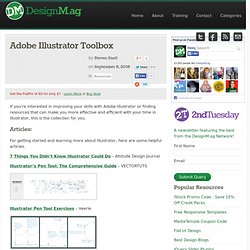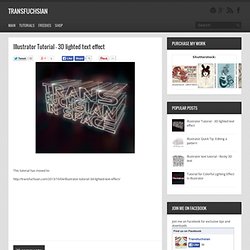 Today Transfuchsian brings you another tutorial that shows how Illustrator can perform design tasks generally reserved for Photoshop or other raster programs. Like my previous lighting effect tutorial, Photoshop is going to be easier to use for this effect, but it doesn't mean you can't get the same results in a pure vector format. So, today I bring you a lighted text effect tutorial in a new segment I like to call "Anything Photoshop can do, I can do...also".
Illustrator Tutorial - 3D lighted text effect - Free Vector Resources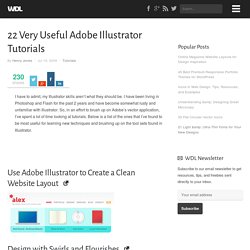 Web Design Ledger
Oct 25 2009 By Paul Andrew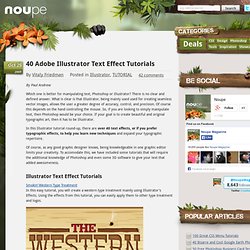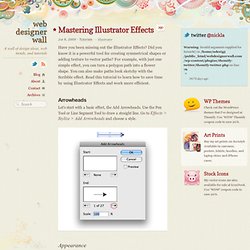 Have you been missing out the Illustrator Effects? Did you know it is a powerful tool for creating symmetrical shapes or adding texture to vector paths?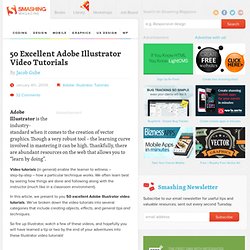 Adobe Illustrator is the industry-standard when it comes to the creation of vector graphics.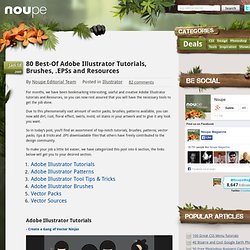 Jan 18 2009
Adobe Illustrator Templates | Illustrator Template Designs
Put StockLayouts Adobe Illustrator templates to work for you.
Page Not Found The requested page was not found.
Over years Adobe Illustrator has become the standard application when it comes to illustration design. Artists, illustrators and graphic designers use Illustrator to create vector-based graphics which — contrary to raster-based editors such as Adobe Photoshop — can be easily rescaled without the loss of quality. E.g., Illustrator is often used to quickly transform hand-drawn sketches on a sheet of paper into lively and colorful digital images.
Basics Tutorial. Masking in Adobe Illustrator!
How to Design a Logo using Adobe Illustrator -Tutorial