Travel
8 travel apps that could save your life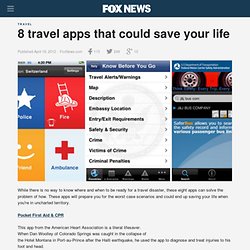 While there is no way to know where and when to be ready for a travel disaster, these eight apps can solve the problem of how. These apps will prepare you for the worst case scenarios and could end up saving your life when you're in uncharted territory. Pocket First Aid & CPR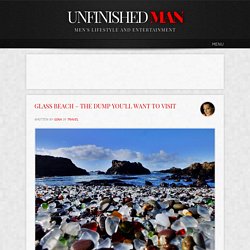 Glass Beach - The Dump You'll Want to Visit - Unfinished Man - StumbleUpon
It's like a little Inuksuk… Before you say anything about the content of this article, I hate people who litter. I'll judge you if I think you're too lazy to recycle. I hate pollution and the death of our fragile ecosystems and all the rest. But- with that disclaimer out of the way- Glass Beach in Fort Bragg, California is the incredible result of human wastefulness and the resilience of nature.
Plitvice Lakes National Park, Croatia | Beautiful Places to Visit - StumbleUpon
The stunning Plitvice Lakes National Park lies in the Lika region of Croatia. The park is surrounded by the mountains Plješevica, Mala Kapela, and Medveđak, which are part of the Dinaric Alps. The 16 blue-green Plitvice Lakes, which are separated by natural dams of travertine, are situated on the Plitvice plateau. Waterfalls connect the lakes, and the tallest waterfall is Veliki Slap at 70 meters (230 feet) tall. The Plitvice lakes area boasts a large variety of interesting and colorful flora and fauna.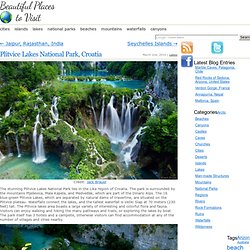 66 Beautiful Small Cities & Towns In Europe - StumbleUpon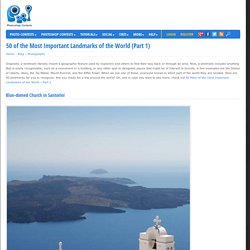 50 of the Most Important Landmarks of the World (Part 1) - StumbleUpon
Originally, a landmark literally meant a geographic feature used by explorers and others to find their way back or through an area. Now, a landmark includes anything that is easily recognizable, such as a monument or a building, or any other spot to designate places that might be of interest to tourists. A few examples are the Statue of Liberty, Uluru, the Taj Mahal, Mount Everest, and the Eiffel Tower. When we see one of those, everyone knows in which part of the world they are located. Here are 50 landmarks for you to recognize.
Amazing Places To Experience Around The Globe (Part 1)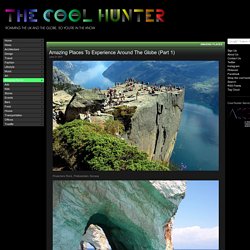 Preachers Rock, Preikestolen, Norway Blue Caves - Zakynthos Island, Greece Skaftafeli - Iceland Plitvice Lakes – Croatia Crystalline Turquoise Lake, Jiuzhaigou National Park, China Four Seasons Hotel - Bora Bora