Travel
Video Demo: The Bundled Packing Method Fits More Clothes with Fewer Wrinkles. Nerdy Day Trips. A Path In The Forest by Tetsuo Kondo. The incredibly beautiful "A Path in the Forest" by architect Tetsuo Kondo was a temporary installation in the Kadriorg Park near Tallinn, Estonia.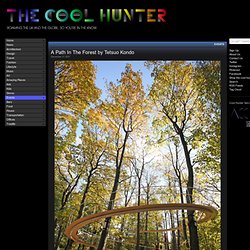 It was part of Tallinn's 2011 European Capital of Culture activities and in particular, part of LIFT11, a festival of 11 urban installations. All other installations in LIFT11 were selected through a design competition, but Kondo was invited to create the Path. It was realized in partnership with the EU-Japan Fest Japan Committee. Kardiorg Park is an urban forest, only 15-minutes' walk from the Old City of Tallinn. Things to do Before Die- The List | 149 Things to do Before You Die. 101 Things To Do Around The World. 21 Of the Most Extraordinary Places To Visit. The Luxury Coco Palm Dhuni Kolhu, Maldives « Luxury Furniture, Property, Travel & Interior Design. The Luxury Coco Palm Dhuni Kolhu Resort, Maldives Coco Palm Dhuni Kolhu can be found on the private island of Dhuni Kolhu, in the Baa Atoll.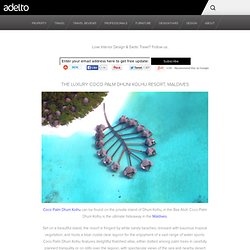 Coco Palm Dhuni Kolhu is the ultimate hideaway in the Maldives. 24 Tales of Ghost Towns and Abandoned Cities. 24 Global Tales of Ghost Towns and Abandoned Cities Article by Urbanist, filed under Abandoned Places in the Architecture category.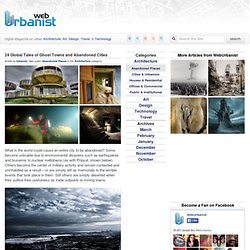 What in the world could cause an entire city to be abandoned? How to choose a travel backpack | Travel Backpacks. Choosing the right backpack for your trip is probably the single most important travel purchase that you will make before leaving home.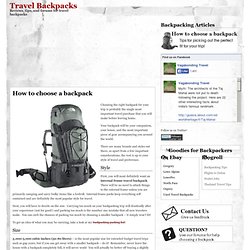 Your backpack will be your companion, your house, and the most important piece of gear accompanying you around the world. There are many brands and styles out there, so apart from a few important considerations, the rest is up to your style of travel and preference. Style. 5 more Weird World Wonders. Poland's Mysterious Crooked Forest. The Traveller's Medicine Cabinet: 5 Essential Drugs for the Road. While out roving you aren't always (or even often) anywhere near a hospital or pharmacy.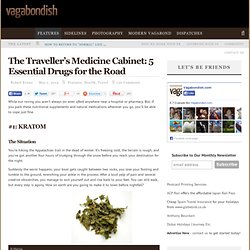 But, if you pack these nutritional supplements and natural medications wherever you go, you'll be able to cope just fine. #1: Kratom The Situation.
---