Travel
travel japan
Wanderings and Musings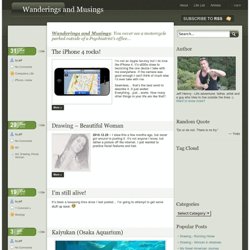 I really wanted to see two Japanese cultural events while I'm here in Japan. Sumo and Kabuki. And I got the chance the other day to go to a Sumo event. This is actually harder than I had initially thought it would be, as there are only three Sumo festivals per year and then each of the festivals only have 15 days of Sumo. I was very fortunate for the spring event to be being held while I am here in Tokyo and then to have a group that I met be going so I wasn't completely clueless about where to go and what was going on.
It's that time of year again… Time to sum it all up, and share with you what got our hearts beating a little bit faster in 2013. We went to Ibiza, Mallorca, Jamaica, New York, Paris, Guadeloupe, Madeira, Thailand, Kos, Ireland, Croatia, Turkey and Ethiopia, and although we loved them all, (and it's an official travel journalist crime not to include New York and Paris), here are our top three: 1. Party in Ibiza This certainly is no new kid on the block.
Photito's Blog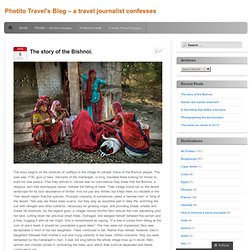 travel in the know
South America is a fantastic continent and one of the most amazing of all its nations is Argentina. The country is a real gem with some of the most famous landmarks in the whole of the region – so let's take a look at some of the most renowned. Argentina's Must Visit Landmarks One of [...]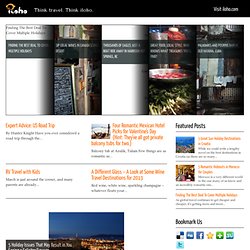 Luxury Rajasthan Holiday - your tailor-made Rajasthan
Anne Lise (travel tasting)
Tombs & Temples of Egypt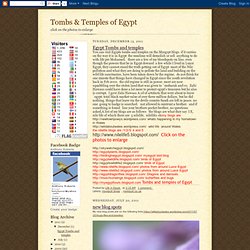 The Temple of Medinet Habu at sunset.4.6.10 Medinet Habu is the name commonly given to the Mortuary Temple of Ramesses 111an important New Kingdom period structure in the location of the same name on the West Bank of Luxor in Egypt. Aside from its intrinsic size and architectural and artistic importance, the temple is probably best known as the source of inscribed reliefs depicting the advent and defeat of the Sea Peoples during the reign of Ramesses IIIThe temple, some 150 m long, is of orthodox design, and resembles closely the nearby mortuary temple of Ramesses II (the Ramesseum). The temple precinct measures approximately 700 ft (210 m). by 1,000 ft (300 m) and contains more than 75,350 sq ft (7,000 m2) of decorated wall reliefs.[1] Its walls are relatively well preserved and it is surrounded by a massive mudbrick enclosure, which may have been fortified.
April/May 2011 – So it was back to the 'Bul to rendezvous with Ivan the Terrible. Actually, his name is Dimity, not Ivan. And he is not remotely terrible.
Adventure travel (Ploomer's Plight)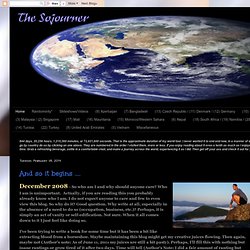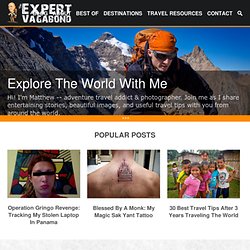 Edinburgh: 2 Days on a Budget There is a lot to do in the city of Edinburgh. But if you only have 2 days, and want to save some money, here's an itinerary that might help you plan… Read More → Photo Proof: We Found the Loch Ness Monster
Year Around The World | A Vagabonding Travel Blog
Adventures Great and Small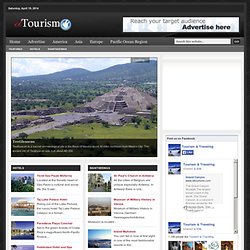 Tourism and Traveling | World's Best Hotels and Best Sightseeings
Featured Teotihuacan Teotihuacan is a sacred archaeological site in the Basin of Mexico about 30 miles northeast from Mexico City. The ancient city of Teotihuacan was built about AD 200. Teotihuacan is known for its large residential complexes, the Avenue of the Dead, and numerous colorful, well-preserved murals and as one of the seven wonders too.
All I wanted for Christmas was a real good tan, and thanks to Caribe Playa, I got one! When I booked a flight to Puerto Rico on an impulse (namely, I was feeling sad and then I spotted a cheap round-trip on JetBlue), it was mostly because my parents told me that if I was going to fly anywhere during the holiday season chaos, I might as well go somewhere with a beach–bless them! So my only priority when I arrived in Puerto Rico: find a beach, find a hammock, find a book. Caribe Playa is located just south of Patillas (about three hours south of San Juan), right on the Caribbean Sea. It's not a glitzy high-rise or an all-inclusive resort: instead, the simple hotel curls along the waterfront with hammocks and chaise lounges dotting the sand. Although it's not very fancy and the water can be a little choppy, it was exactly the escape that we wanted.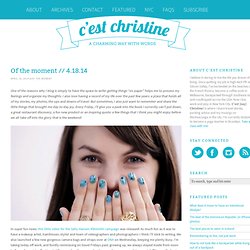 C'est Christine — California Girl / French Riviera
039;s Blog!
Travel
lastminute travel
Teresa Fritschi, Last Minute Travel and LMT Club Guest BloggerRead more of Teresa's posts on her blog at: http://teresafritschi.wordpress.com I recently received an email from my friend Ken at Last Minute Travel and LMT Club – "Would you like to be our #TravelTweetChat guest for this week, the topic is travel and romance…" to which I replied, "Yes, I'd love to!" 11 months of meeting (all kinds of) men through OKCupid, years of thinking (and writing) about 'happy endings' as well as the promise of new beginnings, passion, intimacy, tenderness, romance, words to convey longing, reuniting, and love, exploring the world (largely alone) – maybe he wasn't so far off with his subsequent words of "We need an expert on love and travel, that's you!"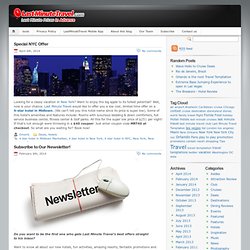 Blog
Packing Some people pack heavy. Some pack light. Some love packing. Some hate it.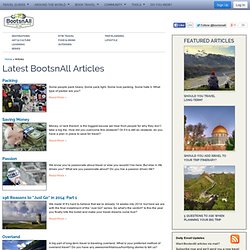 Travel Articles
Blogtelopia - travel blog
Alfama is one of the oldest quarters in Lisbon. It has maintained its Arab structure, with its labyrinthine streets, courtyards and lanes. The Sé (Cathedral) is wonderful, and the Feira da Ladra (flea market) also takes place here. Next to Alfama are the quarters of Castelo and of Mouraria. Throughout the month of June, during the Santos Populares (Patron Saints) celebrations, these quarters are packed with music, dancing and food. Bairro Alto is today one of the city's most animated quarters, with trendy bars, restaurants and shops.
Latest Post The Wander Project is Dead. And I'm really, really happy about it.
The Wander Project
DIY Holiday: MORE Printable Gift Tags | The Spotted Fox
I go to San Diego at least once a year to visit family and friends, yet I have never written anything about this perpetually sunny town. I love the beaches, Coronado, the famous San Diego Zoo, Balboa Park, and the Gaslamp district's restaurants and nightlife but no matter what, I always spend a weekend morning in San Diego's Little Italy. It's main street, India Street, is packed with restaurants, delicatessens, cafes, and gelaterias that include al fresco dining options plus the neighborhood has a lively farmer's market every Saturday morning. I highly recommend spending a few hours on Saturday or Sunday to explore this Italian enclave and here's just a taste of what you can eat!
Be A Travel Bee
Travel links
Travel
Todd's Wanderings
Jane E. Fraser travel reveiws
Sightseeing with Google Satellite Maps
Travel Photography
Velvet Escape - go explore. experience. and be inspired.
Tripcrazed - Blogs About Traveling
Pictures from around the world
Akademi Fantasia Travel
AirTreks Travel Blog
www.freedoniapost.com
Kelsey Freeman
Travels of Adam
Forget Obligation Go Global... it's your odyssey!
The Global Traveler - Travel Destinations, News For Travelers
Estudi Digital - Fotografies panoràmiques virtuals
Golberz.Com
Dyscario - Modern and new magazine
The Tanager Blog
The Grass Skirt
Greece Travel: Meteora
Frikoo - design and culture
Traveling with MJ - Taking you along wherever I go
12345 Travel Adventure (Tips and Guide)
World Travel
Travel Junkie Julia
Travel Blog - Tripbase
Travel Guide
Mother Trip
Globe Trekker TV.com - adventure travel on American Public Television
Traveldudes – For Travelers, By Travelers!
A Luxury Travel Blog
52 Perfect Days | Online Travel Magazine, Travel Articles and Ideas
Volunteer Abroad | Career Breaks & Gap Year | Inspire
italy magazine