Trading News & Analysis
Trader's Magazine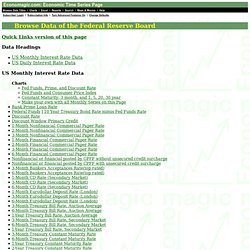 Quick Links version of this page Data Headings US Monthly Interest Rate Data US Daily Interest Rate Data More Interest Rates:
Browse Data of the Federal Reserve Board of Governors
FRED®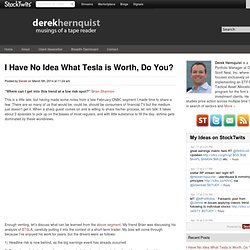 Posted by Derek on December 14th, 2013 at 9:23 am "To the extent that we can control the future, we don't need to predict it." Saras Sarasvathy via Decisive This UVa professor is speaking of the entrepreneurial mindset here, noting how CEOs love to forecast market conditions while entrepreneurs just attack each day knowing they'll have both successes and failures.
Derek Hernquist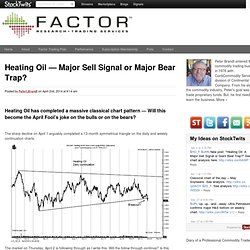 PeterLBrandt
Posted by PeterLBrandt on April 2nd, 2014 at 9:14 am Heating Oil has completed a massive classical chart pattern — Will this become the April Fool's joke on the bulls or on the bears? The sharp decline on April 1 arguably completed a 13-month symmetrical triangle on the daily and weekly continuation charts. The market on Thursday, April 2 is following through as I write this. Will the follow through continue? Is this pattern completion the start of a decline to 2.7255 and possibly much lower, or is it a huge bear trap?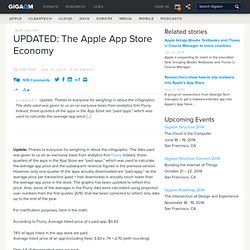 UPDATED: The Apple App Store Economy – GigaOM
Update: Thanks to everyone for weighing in about the infographic. The data used was given to us on an exclusive basis from analytics firm Flurry. Indeed, three-quarters of the apps in the App Store are "paid apps," which was used to calculate the average app price and the subsequent revenue figures in the previous version. However, only one-quarter of the apps actually downloaded are "paid apps," so the average price per transaction (paid + free downloads) is actually much lower than the average app price in the store.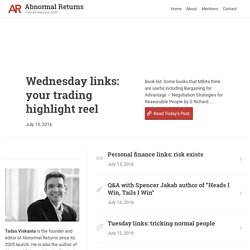 Posted by: abnormalreturns, January 25th, 2014 at 8:27 am The weekend is a great time to catch up on some posts that were either too long or simply didn't fit in during the week. Hope you enjoy! Investing Small investors have a big advantage: small stocks.
Bank of America: Too Crooked to Fail | Politics News | Rolling Stone
Bespoke Investment Group