Career and Technical Education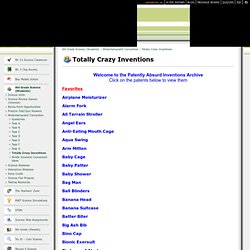 6th Grade Science (Students) » Whatchamacallit Convention » Totally Crazy Inventions Welcome to the Patently Absurd Inventions ArchiveClick on the patents below to view them Favorites Airplane Moisturizer Alarm Fork
Totally Crazy Inventions
Laser Cutter Materials - ATXHackerspace
There are a wide range of materials that the Laser Cutter can cut, etch or mark - but some simply don't work (eg metals) and some are extremely hazardous to either humans or the machine itself (eg PVC and ABS). It is therefore imperative that you check these lists before attempting to cut materials that you have not worked with before. It is not always obvious which materials will work - for example: Polycarbonate/Lexan produces flames and lethal chlorine gas which will rapidly corrode this $40,000 machine into uselessness and which is extremely hazardous to the health of people nearby. Yet Acrylic - which looks, smells, feels and tastes just like Lexan - cuts smoothly and cleanly and is one of the best materials to use with the laser! So check and double-check what you're cutting.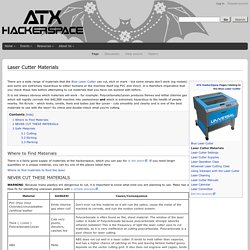 Give your stories a heartbeat. With Projeqt, your presentations never remain static. Grab your old dusty presentations, or create one from scratch with our user-friendly dashboard, and let your stories free. By pulling live tweets or blog feeds, inserting an interactive map, adding audio notes or simply streaming videos that you've found on the web - they can all live in real-time and be shared for everyone to see. Let your presentations be as dynamic as you are. Pull in feeds and create shortcuts to your favorite services.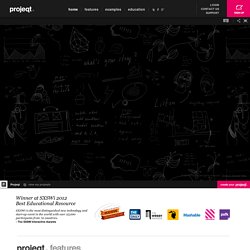 No More Ads We'll remove all third party advertisements from your booklet, including the simplebooklet watermark. Share to More Places Share your web booklet on eBay, Wordpress, and as a facebook fanpage tab.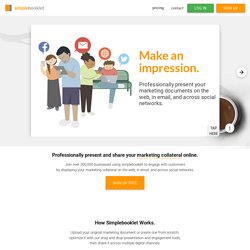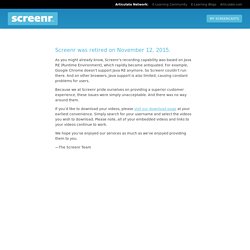 Using @Screenr to create and embed some kick butt training vignettes for a presentation. *LOVE* this website by @Articulate! #rocks —ross_sanders @screenr is awesome. Looking for excuses to use it. http://screenr.com/ —AbigailHS Where has @screenr been all my life?