Online Mindmapping software
World Mind Map. Online Mind Mapping - MindMeister. Mind Mapping and Brainstorming Software - Mindomo. Free Mind Mapping Software and Online Whiteboard | LucidChart. Quickly capture and organize ideas during brainstorming sessions with Lucidchart's collaborative mind mapping software.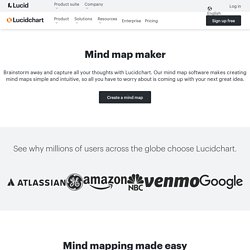 Mind maps have never been easier! Try it nowSign up free Mind mapping features After reviewing our competition, we decided to build a mind mapping tool that surpassed any other program out there. Our mind mapping library has a suite of features like real-time collaboration, built-in Google image search, custom themes, and social sharing.
---