Download mindmapping software
How To Use FreeMind To Design Or Manage A Website. When you think of tools that you can use to create web pages, you probably think of things like Kompozer or Firebug. However, what if I told you that one tool that can really boost your creative juices when it comes to formulating a web design layout is a mind map? We've covered a lot of mind mapping tools here at MUO. Nancy reviewed Thoughtboxes, and Jeffry covered Mindmapping tools for Mac. I think my favorite mindmapping application of them all is the open source project FreeMind. Free mind mapping (and related types) software. There are regular inquiries on Twitter and in forums about free mind mapping software, so to provide answers, InformationTamers have put together this list.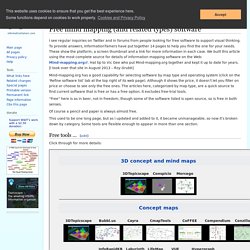 We built this article, with permission, using the most complete source for details of information mapping software on the Web: Mind-mapping.org. Hat tip to Vic Gee who put Mind-mapping.org together and kept it up to date for years. [Update: I took over that site in August 2013.] Freeplane - free mind mapping and knowledge management software. Free mind mapping and knowledge management software Download Freeplane now!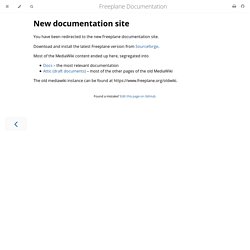 (this downloads the stable version 1.2.23) Read about the features coming next, Download last development versions (beta or preview) Try it and give your opinion. Download. From FreeMind The latest stable release of FreeMind is 1.0.0.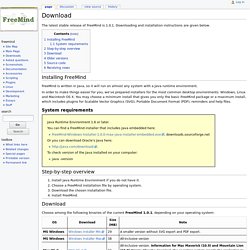 Downloading and installation instructions are given below. Installing FreeMind. Mind Mapping Software, Brainstorming, GTD and Knowledgebase Software.
---