Permaculture
Permaculture Forums at Permies
permaculture articles by paul wheaton
Masanobu Fukuoka is a farmer/philosopher who lives on the Island of Shikoku, in southern Japan.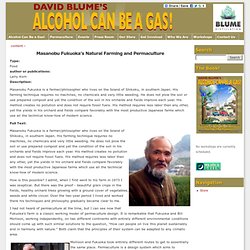 Masanobu Fukuoka's Natural Farming and Permaculture | Permaculture & Alcohol Can Be A Gas
Permaculture design course
Well, one guild certainly isn't enough to build a food forest but, we're on our way. Incidentally, the apple guild also works with plum, nectarine and peach trees. Anyway, on to another guild: The Walnut Guild: At the center of this guild is the walnut tree. Walnut trees are a little more difficult to deal with because the are allelopathic plants.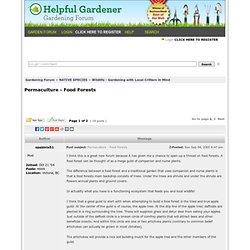 Permaculture - Food Forests | HelpfulGardener.com
Written by quercusrobur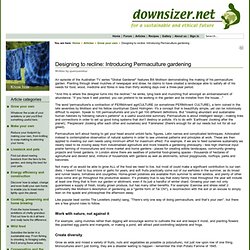 for a sustainable & ethical future - DESIGNING TO RECLINE: Introducing Permaculture gardening
Global Gardener (Bill Mollison, Permaculture) 4 - Urban.avi
CNPS - California Native Plant Society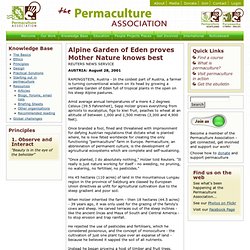 Permaculture Association | Article | Alpine Garden of Eden proves Mother Nature knows best
AUSTRIA: August 28, 2001 RAMINGSTEIN, Austria - In the coldest part of Austria, a farmer is turning conventional wisdom on its head by growing a veritable Garden of Eden full of tropical plants in the open on his steep Alpine pastures.
Rainwater Harvesting for Drylands and Beyond by Brad Lancaster
Composting, Permaculture And Sustainable Home Gardening Methods
We heard from a number of listeners on our facebook page and on twitter who wanted to know more about composting and permaculture, so we've put together an entire episode devoted to just that!
ECOSF
Images: Youtube screen grabs Food Doesn't Get More Local Than That
Family of Four Grows Their Food in a Swimming Pool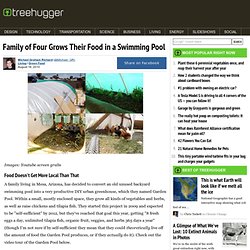 Permaculture Institute
Permaculture is an ecological design system for sustainability in all aspects of human endeavor.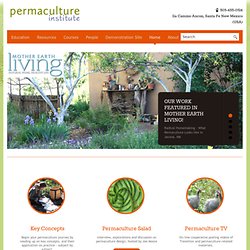 Permaculture Activist Magazine