The Venus Project
Outside TVP Educational Videos
June Ahn Research Partner June is a human computer interaction researcher at University of Maryland. He was brave enough to get involved with this crowd and is helping us make all our data available to everyone. John Britton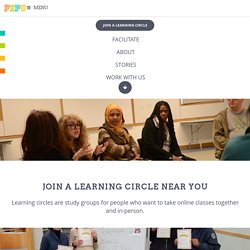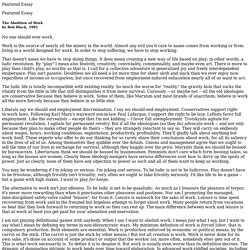 Featured Essay The Abolition of Work by Bob Black, 1985 No one should ever work. Work is the source of nearly all the misery in the world. Almost any evil you'd care to name comes from working or from living in a world designed for work.
www.whywork.org/rethinking/whywork/abolition.html
COME JOIN A COMMUNITY IN AUSTRALIA! | A Gathering For Kindred Souls looking to live off The Grid
Air resistanceAir resistance is a frictional force experienced by objects as they move through air or as air flows around them. It generally opposes the motion of the object or the air flow around it, and is created by the air rubbing on the outside surface of the object. Students often neglect its influence because it is difficult to calculate and only of significance with high relative speeds or large surface areas. It is responsible for the operation of parachutes and important in the design of aircraft and cyclone tolerant buildings.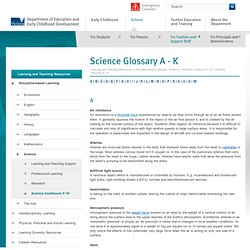 Science Glossary A - K
Learn Science (it's never too late)
Music, Art & Media Inspired by the The Venus Project