Tests & surveys
E learning yanayzag Oct 17
Site menu: Latest news: October 28, 2008:WebQuest 101. A series of short introductory videos has been developed by SDSU Professor T. J. Kopcha.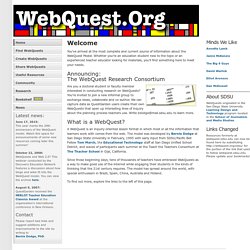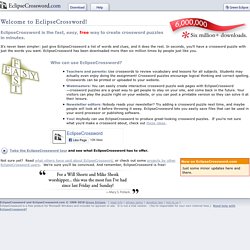 EclipseCrossword is the fast, easy, free way to create crossword puzzles in minutes. It's never been simpler—just give EclipseCrossword a list of words and clues, and it does the rest. In seconds, you'll have a crossword puzzle with just the words you want.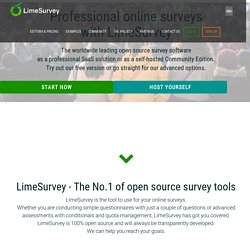 Details Created on Monday, 30 September 2013 22:34 The release of the 2.05RC1 is a first step for the feature freeze on 2.05 which will happen on October, 8th. After that no new features will be going into 2.05 anymore and only bugs will be fixed. This will allow us to make 2.05 more stable in a shorter time period.