Tech rewievs and news
Even if I don't get an idyillic paradise summer vacation, it's good to know my Sims will be having a wonderful time. You see, my virtual Sims will be playing in the brand-new "The Sims 3 Island Paradise Expansion Pack" (for PC/Mac and on Origin.com. Watch as we dive beneath the waves and explore what lies on the ocean floor, build and cruise along on our own houseboat to discover uncharted islands or create and run a five-star resort experience. "In The Sims 3 Island Paradise, The Sims Studio has brought to life a tropical vacation for players to experience without ever having to leave home," says Ryan Vaughan, Producer for The Sims.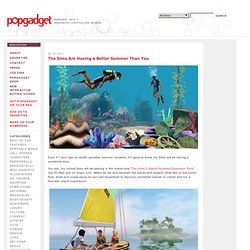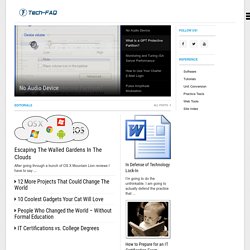 Tech-FAQ is a comprehensive resource of information about technology. It is built by people who believe in technology and its transformative powers to help you efficiently use technology to achieve your goals, and as a result improve your life. We have created over four thousand pages of unique and compelling content about the ever progressing technology that makes our world great. We hope that you enjoy them and that they make a positive impact on your life.