COLLABORATION tools
Adobe Connect
Collaboration
Google Docs - The Best Man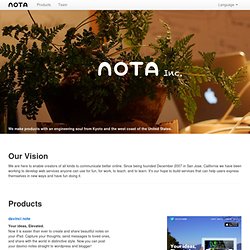 Our Vision We are here to enable creators of all kinds to communicate better online. Since being founded December 2007 in San Jose, California we have been working to develop web services anyone can use for fun, for work, to teach, and to learn. It's our hope to build services that can help users express themselves in new ways and have fun doing it.
SCVNGR U.
Boston University Case Study
How To Divide on ShowMe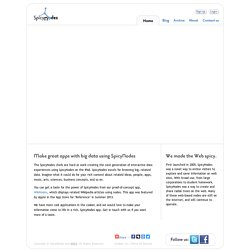 The SpicyNodes chefs are hard at work creating the next generation of interactive data experiences using SpicyNodes on the iPad. SpicyNodes excels for browsing big, related data. Imagine what it could do for your rich content about related ideas, people, apps, music, arts, sciences, business concepts, and so on. You can get a taste for the power of SpicyNodes from our proof-of-concept app, WikiNodes, which displays related Wikipedia articles using nodes. This app was featured by Apple in the App Store for "Reference" in Summer 2013.
Explore Calendars through the Ages
Ken Tothero · University of Texas at Austin VoiceThread conversations are media-centric, which keeps the discussions focused. They also provide an opportunity to reflect, resulting in higher quality input. And finally, the system just plain works. Ken Tothero from the University of Texas at Austin shares his experience using VoiceThread (3:04 Min)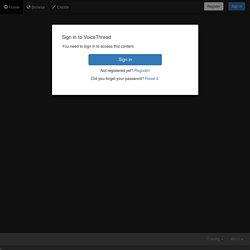 Vyew