Timelines
This video is currently unavailable. Sorry, this video is not available on this device. by $author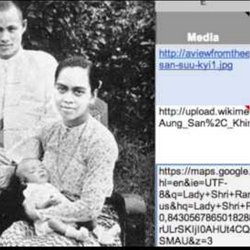 TimelineJS tutorial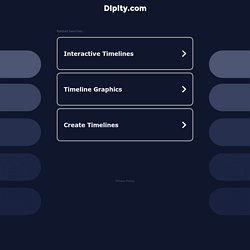 What is Dipity? Dipity is a free digital timeline website. Our mission is to organize the web's content by date and time.
Why use Tiki-Toki? There are loads of timeline makers out there.What's so special about Tiki-Toki? Nothing to download Tiki-Toki works in your browser. Sign up for our freeaccount and you can start creating a timeline now Stunning 3d timelines No other online timeline makerallows you to view your timelines in 3d Include images and videos Tiki-Toki provides integration withYouTube and Vimeo for videos Share timelines with anyone Each timeline you create has its own unique urlthat you can send to friends or colleagues Colours and categories Tiki-Toki allows you to create different categoriesfor stories (events) and colour code them Group edit* Get your friends or colleaguesto contribute to your timelines Embed timelines on your site* Timelines created using Tiki-Toki can beembedded on your own website or blog *Active premium accounts only What can I do with Tiki-Toki?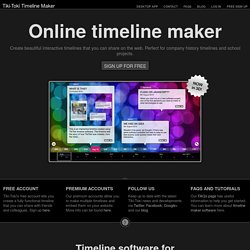 Capzles: Create A Timeline From Images & Videos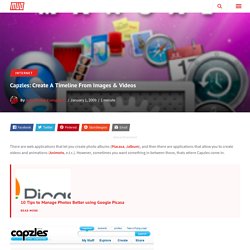 There are web applications that let you create photo albums (Piacasa, Jalbum), and then there are applications that allow you to create videos and animations (Animoto, e.t.c.). However, sometimes you want something in between those, thats where Capzles come in. Capzles allows you to create a timeline from captured moments of your life such as photos, videos and various other features like music and background. It doesn't animate your photos or make a slideshow out of them. Rather, capzles treat every photo as a moment and combine the moments to create a timeline.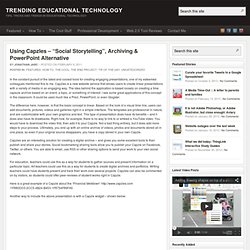 In the constant pursuit of the latest and coolest tools for creating engaging presentations, one of my esteemed colleagues mentioned this to me. Capzles is a new website service that allows users to create linear presentations with a variety of media in an engaging way. The idea behind the application is based loosely on creating a time capsule archive based on an event, a topic, or something of interest. I see some great applications of this concept in the classroom. It could be used much like a Prezi, PowerPoint, or even Glogster. The difference here, however, is that the basic concept is linear.
Using Capzles – "Social Storytelling", Archiving & PowerPoint Alternative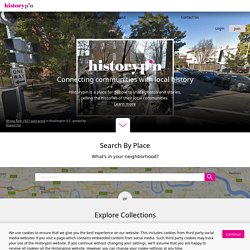 materials, memories and contributions to mysteries have been added by 54,642 users and 1,666 institutions Explore where you live... Go Year of the Bay What events, big and small, have shaped the San Francisco Bay?
I'm looking forward to next week for "The Wall". Finally Roger Waters will have a concert in Romania. In the meanwhile I am getting ready, put youtube in action... Pink Floyd all day long. By the way, did you know that "Keep Talking" was written by David Gilmour, Richard Wright and Polly Samson, it was sung by Gilmour and also features samples of Stephen Hawking's electronic voice, taken from a BT television advertisement?
5 Things You'll Love About Preceden 1 Preceden's user friendly design makes it easy to create timelines in minutes 2 You can organize your timelines into layers to keep similar events grouped together 3 You can keep your timelines private or share them with the click of a button 4 You can save your timeline as printable PDF files and embed your timeline on other websites 5 Teachers can share their Preceden account with their students for easy use in the classroom 10 Ways People Like You Are Using Preceden