Blogging
Many of the articles listed on this page summarize findings from the Nielsen Norman Group's research about how users read on the web, and how authors should write their web pages. August 13, 2012 What makes a website good will also give it a high SERP rank, but overly tricky search engine optimization can undermine the user experience. February 27, 2012 Should you say who wrote the content on your site?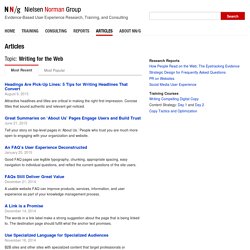 Writing for the Web
Canvas: How-To Tutorials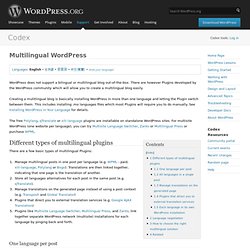 Multilingual WordPress Languages : English • 日本語 • 한국어 • ( Add your language ) WordPress does not support a bilingual or multilingual blog out-of-the-box.
Multilingual WordPress
The State of the Blogosphere 2011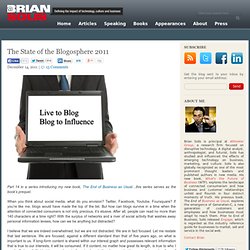 Part 14 in a series introducing my new book, The End of Business as Usual …this series serves as the book's prequel. When you think about social media, what do you envision? Twitter, Facebook, Youtube, Foursquare? If you're like me, blogs would have made the top of the list. But how can blogs survive in a time when the attention of connected consumers is not only precious, it's elusive. After all, people can read no more than 140 characters at a time right?
Around product updates/culture/milestones
Uber Blog
FlightCaster - Home
Yipit Blog
OkTrends
Ticket Sales, Ticket Price Data & Analysis for Sports & Concerts | SeatGeek Blog
WooThemes | Premium WordPress Themes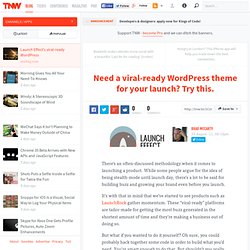 There's an often-discussed methodology when it comes to launching a product.
Need a viral-ready WordPress theme for your launch? Try this. - TNW Apps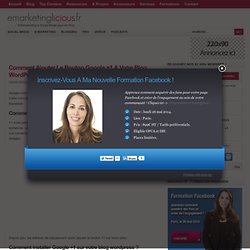 Comment Ajouter Le Bouton Google +1 A Votre Blog Wordpress
Bonjour! Si vous visitez Emarketinglicious pour la 1ère fois, abonnez-vous à notre flux RSS pour recevoir nos dernières actualités. Google vient d'annoncer la mise à disposition du code du bouton +1 pour les éditeurs de sites internet.
12 plugins Wordpress indispensables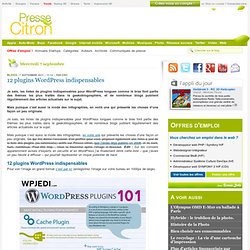 Mercredi 7 septembre