Blogging
December 15, 2013 Categories and hypertext act as signs and should give people a strong indication of what will happen even before they click on the link. People avoid clicking on unknown items or, even worse, ignore them all together. November 3, 2013 When the key difference(s) between UI choices are implied or buried, users often select the wrong option or miscomprehend the features.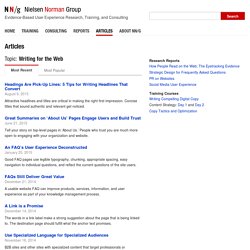 Writing for the Web
Canvas: How-To Tutorials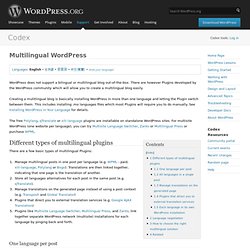 Multilingual WordPress Languages: English • 日本語 • 한국어 • 中文(繁體) • (Add your language) WordPress does not support a bilingual or multilingual blog out-of-the-box.
Multilingual WordPress
The State of the Blogosphere 2011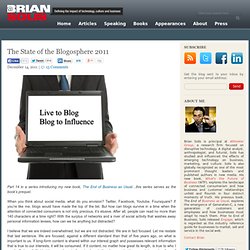 inShare375 Part 14 in a series introducing my new book, The End of Business as Usual…this series serves as the book's prequel. When you think about social media, what do you envision? Twitter, Facebook, Youtube, Foursquare? If you're like me, blogs would have made the top of the list. But how can blogs survive in a time when the attention of connected consumers is not only precious, it's elusive.
Around product updates/culture/milestones
Uber Blog
FlightCaster - Home
Yipit Blog
OkTrends
Ticket Sales, Ticket Price Data & Analysis for Sports & Concerts | SeatGeek Blog
WooThemes | Premium WordPress Themes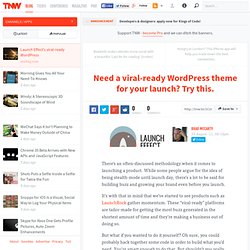 There's an often-discussed methodology when it comes to launching a product.
Need a viral-ready WordPress theme for your launch? Try this. - TNW Apps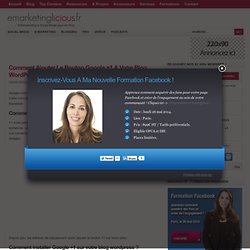 Comment Ajouter Le Bouton Google +1 A Votre Blog Wordpress
Google vient d'annoncer la mise à disposition du code du bouton +1 pour les éditeurs de sites internet. Cette nouvelle fonctionnalité est la solution de Google pour concurrencer le bouton « J'aime » de Facebook. Comme fonctionne Google +1 ?
12 plugins Wordpress indispensables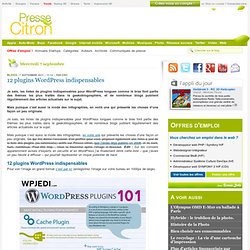 Mercredi 7 septembre