Student Resources
Plagiarism.org. UNST FRINQ Guide for Student Research - Research Guides. You might not be searching in the best database for your topic.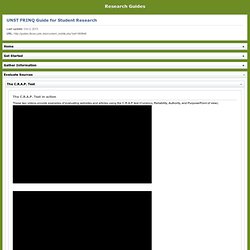 If you're using a database for a specific subject (education, psychology, etc.) you might want to try using a multidisciplinary database like Academic Search Premier or even Google Scholar. In some cases, you may want to try searching in a database that specializes in a certain subject, because it includes more journals that might publish articles on your topic. Be flexible and be prepared to try using several different databses. Zotero | Home. Google Research Tool. ToolZeit - Google Research Tool Hide Player ToolZeit – Google Research Tool What's it do?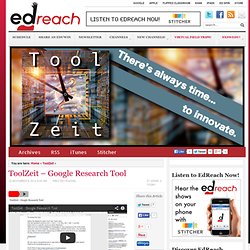 Ultimate Guide To Quotation Marks & Punctuation. If you have a blog or if you've just started out writing, you know that there are a lot of rules you have to learn in order to master the English language.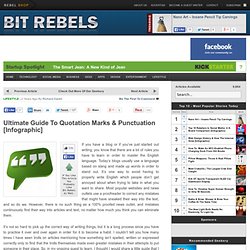 Today's blogs usually use a language based on slang and made up words in order to stand out. It's one way to avoid having to properly write English which people don't get annoyed about when trying to take in what you want to share. Most popular websites and news outlets use a proofreader to correct any mistakes that might have sneaked their way into the text, and so do we. However, there is no such thing as a 100% proofed news outlet, and mistakes continuously find their way into articles and text, no matter how much you think you can eliminate them. It's not so hard to pick up the correct way of writing things, but it is a long process since you have to practice it over and over again in order for it to become a habit.
2012 :: plagiarisminfographic2copy-1.jpg picture by kdhart226 - Photobucket. Web Search Strategies. The Web may seem like a vast ocean when it comes to finding something you need.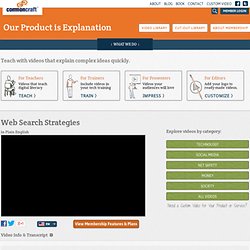 Thankfully, search engines can help turn oceans of information into small pools that make finding information easier. Before we dive in, let's talk a bit about how search works on the Web. The Power of Google. Google.com is pretty self explanatory.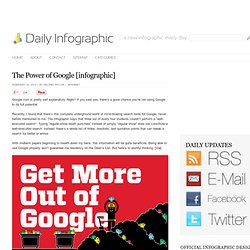 Right? If you said yes, there's a good chance you're not using Google to its full potential. Recently, I found that there's this complete underground world of mind-blowing search tools for Google, never before mentioned to me. The infographic says that three out of every four students couldn't perform a "well-executed search". Typing "regular show death punchies" instead of simply "regular show" does not constitute a well-executed search.
Oolone.com visual search engine. Open your eyes to the web. Sweet Search. 4 Great Online Citation Tools For Students (for MLA, APA, or Chicago Manual of Style citation styles) Guest post by Johnamarie Macias This time of year, many students are knee-deep in writing papers and other assignments that may require citing sources.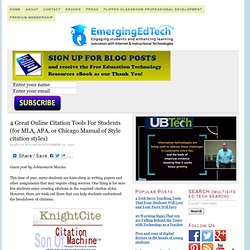 One thing is for sure: few students enjoy creating citations in the required citation styles. However, there are tools out there that can help students understand the breakdown of citations. Following are several online citation builders that are geared towards helping students with the main academic citation styles: American Psychological Association (APA), Modern Language Association (MLA), and Chicago Manual of Style. Even though these online citation builders have been developed to provide consistent citations with the rules set out by the citation style guides, users are ultimately responsible for the citations and should be sure to proofread them for accuracy. Vaughan Memorial Library : Tutorials : Plagiarism. Vaughan Memorial Library : Tutorials : Credible Sources Count! Vaughan Memorial Library: Tutorials : Research It Right!
Plagiarism. You have something in common with the smartest people in the world.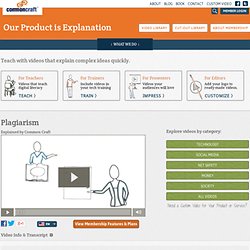 You see, everyone has ideas. We use our minds to create something original, whether it's a poem, a drawing, a song, or a scientific paper. Some of the most important ideas are published and make it into books, journals, newspapers and trustworthy websites that become the building blocks for things we all learn. But ideas are also very personal, and we need dependable ways to keep track of the people behind the ideas we use because they deserve credit for their contribution, just as you do if someone uses your idea.
---