teachers
Get flash to fully experience Pearltrees
While a dwindling number of business executives still dismiss Twitter as a waste of time, recent research suggests it is one of the most valuable social networks for business. Awareness of Twitter has exploded; 87% of Americans said they were "familiar with" Twitter in a poll taken earlier this year, versus just 5% in 2008 and 26% in 2009. Although fewer Americans use Twitter than Facebook, Twitter users "are far more likely to follow Brands/ Companies than social networkers in general. 51% of active Twitter users follow companies, brands or products on social networks.
A new literacy tool for a new generation.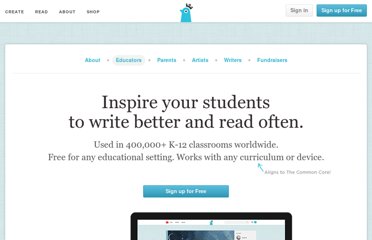 This QR (Quick Response) code represents a URL to this presentation and can be used to promote your message on websites, print materials, and more. You may scan this image with a QR Code reader, enabling you or others to link directly to this content from a mobile device.
June 21, 2008 — In a first-of-its-kind study, researchers at the University of Minnesota have discovered the educational benefits of social networking sites such as MySpace and Facebook. The same study found that low-income students are in many ways just as technologically proficient as their counterparts, going against what results from previous studies have suggested.
used with permission of the author Drive the Surprising Truth about What Motivates Us. 2009. by Daniel Pink I finally finished Drive , by Daniel Pink.