Lesson Plans
coolcatteacher.visibli.com/share/6A9aNq
Home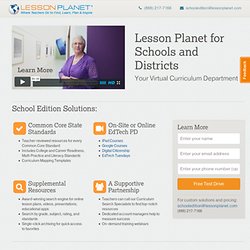 Lesson Planet - School Edition
Lesson Planet School Edition has combined the expertise of curriculum specialists with technology to support teachers in understanding, planning for, and implementing the Common Core. Features include: Aligned Resource Search™- Common Core concepts and discrete skills mapped to online open educational resources 400,000+ teacher-reviewed resources searchable by grade, subject, standards, and more Professional development series Register for a Test Drive
edtechpost - OER Dynamic Search Engine
The Differentiator is a simple web app that helps you create objectives based on Bloom's Taxonomy.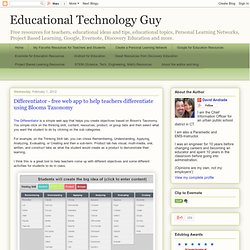 Differentiator - free web app to help teachers differentiate using Blooms Taxonomy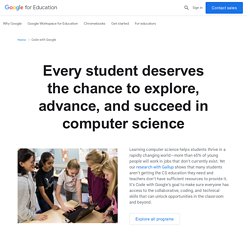 CS Unplugged RoxAnn H.
Select a program below, and click on the VoD icon to view it. If you cannot find the resource you are looking for in this list, check our discontinued series list for distributor contact information. Against All Odds: Inside Statistics
SAS® Curriculum Pathways®
The Lesson Plans Page - Computer & Internet Lesson Plans, Computer Ideas, & Internet Activities, Teacher Resources, educator, education resources, printables, worksheets, thematic units
Comment: 3.9 average rating | Comments (46) Last Updated: 17 March, 2013 Section: Resources We've picked out a selection of must-have classroom management and lesson planning resources uploaded and rated by teachers. This list includes some of the most popular resources ever uploaded to the TES, some have been downloaded by more than 130,000 teachers!
Your must-have classroom toolkit