Audience Participation
ClassDojo
80+ Google Forms for the Classroom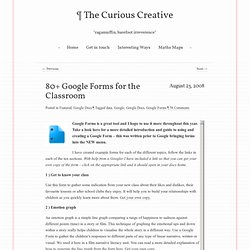 Google Forms is a great tool and I hope to use it more throughout this year. Take a look here for a more detailed introduction and guide to using and creating a Google Form – this was written prior to Google bringing forms into the NEW menu. I have created example forms for each of the different topics, follow the links in each of the ten sections. With help from a Googler I have included a link so that you can get your own copy of the form – click on the appropriate link and it should open in your docs home.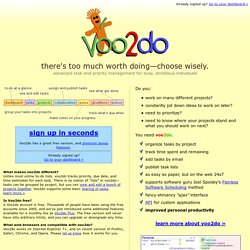 What makes voo2do different? Unlike most online to-do lists, voo2do tracks priority, due date, and time estimates for each task. There is no notion of "lists" in voo2do— tasks can be grouped by project, but you can view and edit a bunch of projects together. Voo2do supports some basic sharing of tasks. learn more » Is Voo2do free? A Voo2do account is free.
WeeBehave.com - Behavior Charts, Chore Charts, Reward Charts and more!