Tattoos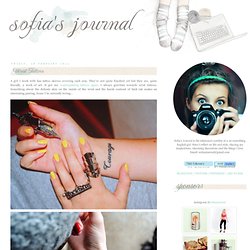 A girl I work with has tattoo sleeves covering each arm. They're not quite finished yet but they are, quite literally, a work of art. It got me contemplating tattoos again. I always gravitate towards wrist tattoos.
A collection of pictures of Rose Tattoos! The beauties of a rose, its scent, its colour are all a symbol of true love. Although it is an old design, it still remains the most tattooed flower. It is also a symbol of passion and there are different related interpretations associated with rose tattoos. A red rose means 'I love you' where as a yellow rose is a symbol of 'joy' and a white rose represents 'virginity'. There are numerous other interpretations to reflect your style.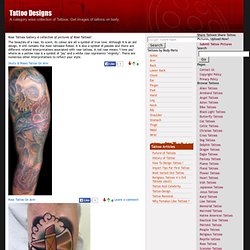 Rose Tattoos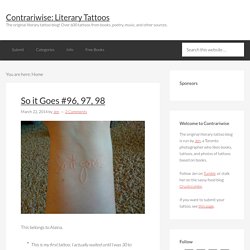 This tattoo belongs to Dan MacLean From this distant vantage point, the Earth might not seem of any particular interest. But for us, it's different.
Kerry Irvine | London Tattoo Studio Skunx Tattoo
_k Y n s t_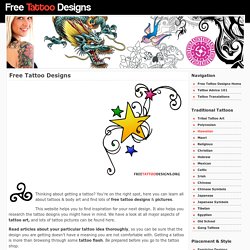 Thinking about getting a tattoo? You're on the right spot, here you can learn all about tattoos & body art and find lots of free tattoo designs & pictures. This website helps you to find inspiration for your next design. It also helps you research the tattoo designs you might have in mind. We have a look at all major aspects of tattoo art, and lots of tattoo pictures can be found here.