TATTOO
Fun City Tattoo - Home
When im 18 im going to get a tattoo. I want it on my wrist. I want it to have a butterfly with a torn wing and it will say "never again" or a semi colon on my wrist because i self harm. Which do u think is better Don't you think 18 is too early for "never again"?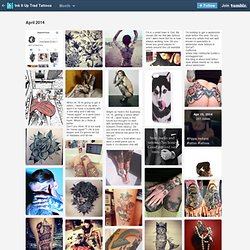 Bienvenue chez Totem et Tabou
Kamil Tattoos
Magnum XIII
Originální tetování, profesionální tetovací studio ve Znojmě - TATTOOZNOJMO
[ Lux Altera ]
Imperial Tattoo Connexion
Tattooist Art
Kerry Irvine | London Tattoo Studio Skunx Tattoo
Community
Carlos Torres | Tattoos Photo Album on Myspace
If more of us valued food and cheer and song above hoarded gold, it would be a merrier world. "It's only after we've lost everything that we're free to do anything." - Fight Club by Chuck Palahniuk From "Harry Potter and the Sorcerer's Stone" From Ernest Hemingway's "A Farewell to Arms": "I can keep you safe but nobody can help themselves." Done by Megon at Fist Full of Metal in Seattle, WA.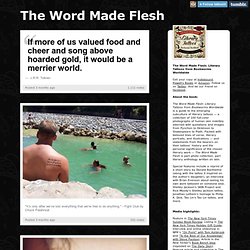 _k Y n s t_
Québecca la Rébecoise - 29 - Female - Montreal, CA - myspace.com/douzepouces
Pol Tattoo Shop