Survival
What Do You Get The Last Guy On Earth For His Birthday? | Toolmonger
Mojo Load-Out Bag with Backpack Straps
Camping and Survival - Knife Center.com
Altoids Survival Kit
The author's bushcraft camping outfit.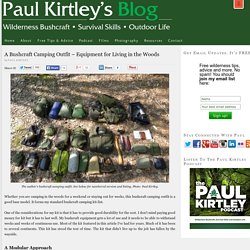 A Bushcraft Camping Outfit - Equipment for Living in the Woods | Paul Kirtley's Blog
by Mr. Smashy Survival Cache You could also call this "The Top 100 Things You should start stocking up on." Even if you don't need more than 2 (you should always have 2 of everything) each item on this list will be great for bartering. This list was discussed and chosen by the members of SurvivalistBoards.com. No Particular Order.
The Top 100 Items to Disappear First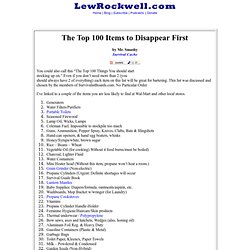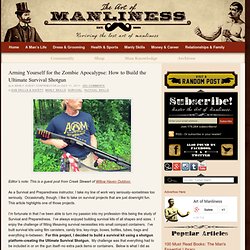 Editor's note: This is a guest post from Creek Stewart of Willow Haven Outdoor. As a Survival and Preparedness instructor, I take my line of work very seriously–sometimes too seriously. Occasionally, though, I like to take on survival projects that are just downright fun. This article highlights one of those projects. I'm fortunate in that I've been able to turn my passion into my profession–this being the study of Survival and Preparedness. I've always enjoyed building survival kits of all shapes and sizes.
Arming Yourself for the Zombie Apocalypse: How to Build the Ultimate Survival Shotgun
Swiss Army Axes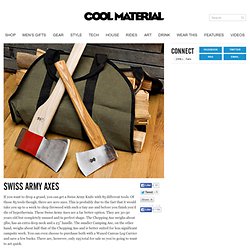 If you want to drop a grand, you can get a Swiss Army Knife with 85 different tools.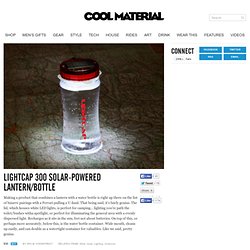 Making a product that combines a lantern with a water bottle is right up there on the list of bizarre pairings wtih a Ferrari pulling a U-haul. That being said, it's fairly genius.
LightCap 300 Solar-Powered Lantern/Bottle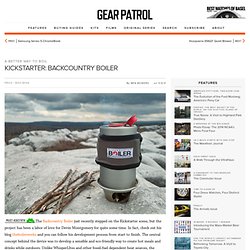 The Backcountry Boiler just recently stepped on the Kickstarter scene, but the project has been a labor of love for Devin Montgomery for quite some time. In fact, check out his blog theboilerwerks and you can follow his development process from start to finish.
Kickstarter: Backcountry Boiler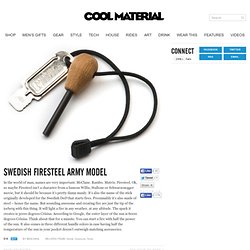 Swedish Firesteel Army Model
In the world of man, names are very important.
Every gun enthusiast that's seen a gatling gun in a western movie has wanted to get behind the gun, crank it hard and watch it spit lead!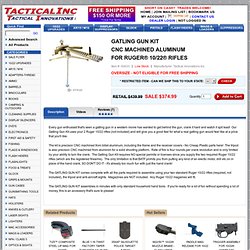 GATLING GUN KIT CNC MACHINED ALUMINUM FOR RUGER® 10/22® RIFLES
EDC - Lip Balm Applications in Survival Situations via...
Lip Balm Applications in Survival Situations via theprepared: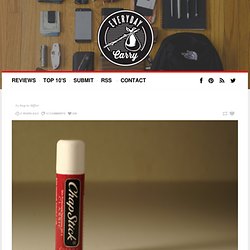 MSR Pocket Rocket Stove: Sports & Outdoors
Gerber Bear Grylls Ultimate Survival Kit
Join Virgin Mobile...
Bear Grylls The Ultimate Knife by Gerber
Gerber Bear Grylls Survival Series Ultimate Multi-Tool
Gerber Bear Grylls Survival Series Parang Machete
Yurt Buildng
Here is a free copy of my book Build your own yurt, written in 1995, It has been used by a great many people who have built their own yurts.
Water Shelter – Sustainable Shelter Solutions by Robert Nightingale
Water Shelter – Sustainable Shelter Solutions by Robert Nightingale The Water Shelter project responds to the needs of rural populations in developing countries who live in areas of recurring floods, with a geographical focus on the Zambezi basin in Sub-Saharan Africa.
Treehugger points us to this very clever design for a jacket with pouches in its lining that can be unfurled to reveal a personal tent.
Would-be Hoboes: Your Dream House Has Arrived
Posted on January 6, 2011 by saya Wow, the Rapunzel Box, though actually designed for a quick escape during fire, seems just like a new wear for superman and superwoman. I mean, that's the coolest way to escape from fire.
Fire Escape Rapunzel System
How to make a Swedish Log Candle
Ultralight Backpacking Checklist: Expert Advice from REI
How to Make a Bug Out Bag