Lego
Custom-built 'Triport Spire' puts our Lego skills to shame
It's no secret that we have a certain affinity for brick-based building at The Verge. Lately we've been be wasting away in our own Minecraft world , but we can always make time to admire the insane Lego creations that some people come up with. Tim Goddard, perhaps better known by his Flickr user name Rogue Bantha, is one such builder.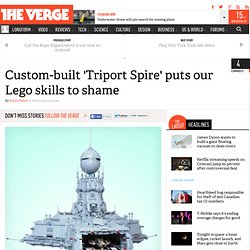 Lego Minecraft
Frontpage
Online Users 99 members, 648 visitors and 8 anonymous users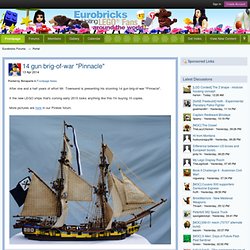 Palikkatakomo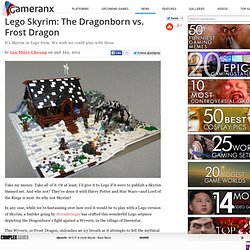 Take my money. Take all of it. Or at least, I'd give it to Lego if it were to publish a Skyrim themed set. And why not? They've done it with Harry Potter and Star Wars—and Lord of the Rings is next.
Lego Skyrim: The Dragonborn vs. Frost Dragon
Patience is definitely a virtue for this Star Trek fan! A Eurobricks user known as Myko built this awesome 10,000 piece LEGO model of the U.S.S. Reliant - and it took him over a year to finish. Khan used the Reliant to battle Captain Kirk in The Wrath of Khan . Myko chose to replicate this vehicle because it was easier to make.
LEGO STAR TREK - 10,000 Piece U.S.S. Reliant
Toy Fair season is upon us now, with the London one running this week, Nuremberg starting next week and finally the biggie in New York on February 12th. I went for my first time as "press" and here are my favorite things from around the exhibition floor. 1. Lego I'll be honest here, I could have written this entire post about all the cool stuff Lego has coming our way this year, and theirs was the only stand I'd actually booked a slot to look around. Talk about a kid in a candy store! First up was the Super Heroes section, which featured the new Batman sets we already knew about and also a Superman / Wonder Woman set.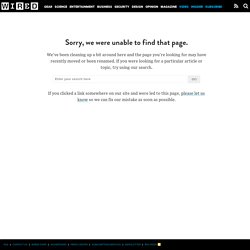 Top 10 Things I Saw at London Toy Fair 2012