Street Style.
LA VAGABOND DAME | NATALIE LIAO
Ina - Hel Looks - Street Style from Helsinki
I find it hard to mix and match my clothes, so I create a Chicisimo album of ideas for virtually every item of my wardrobe. When it comes to getting dressed, all I have to do is check out my albums and I adapt the look I choose :). I also check out a lot of other girls' albums, and when I create my own, I have that great feeling that I will be helping others as well. I'm a huge fan!" Name of your album:
Real fashion on real people | Chicisimo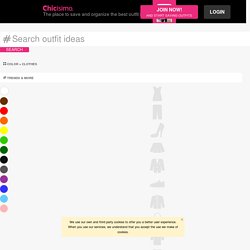 When you come to Azabu-juban, you should go this yummy cozy happy Pizza restraunt! (Actually it's nominated on 'Bib Gourmand ' of the Michelin Guide on 2014.)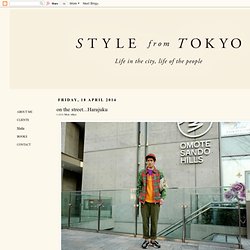 STYLE from TOKYO | street fashion based in japan
StreetStyleNews
PIMPUMPAM
During a lunch with the Artists in Residence at Museums Quartier, my attention was captured by the hairstyle of this guy. After a small talk with him I discovered his work and now I'm addicted to those colors, lines, dots... just try to look at this! Max Hattler / 35 / artist - filmmaker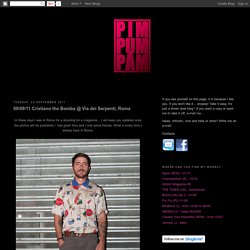 DROPTOKYO
Style Copycat
Latest Fashion News Fashion Instagrams January's Resolution: Take Really, Really Chic Instagrams
fashionologie - fashion news, fashion shows, designers, models and more . . .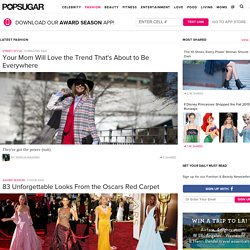 About wardrobe_remix wardrobe_remix, a "DIY street fashion community," was created by tricia royal in september of 2005. "i believe the best stylists walk the streets, not the photo sets, nor the backstage of the runways. the real style innovators are you and me: real, fashionable people, men and women alike. how do *you* put it together? where did you get that item of clothing from?
wardrobe_remix
Street Style Aesthetic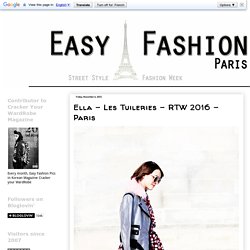 Easy Fashion
Ornella / Palais de Tokyo / Paris I met the pretty Ornella during last Fashion Week in Paris. Ornella is studying in last year of High-School. She wears a jacket by H&M, Jeans by Levi's, sneakers by New Balance.
StreetGeist.com › Street Style Blog | The LA Street Fashion Blog
all the pretty birds
Backyard Bill
Dolly & Cult Party Styles
Street Peeper | Global Street Fashion and Street Style