Street Style.
LA VAGABOND DAME | NATALIE LIAO
Ina - Hel Looks - Street Style from Helsinki
Real fashion on real people | Chicisimo
STYLE from TOKYO | street fashion based in japan
StreetStyleNews
PIMPUMPAM
During a lunch with the Artists in Residence at Museums Quartier, my attention was captured by the hairstyle of this guy. After a small talk with him I discovered his work and now I'm addicted to those colors, lines, dots... just try to look at this! Max Hattler / 35 / artist - filmmaker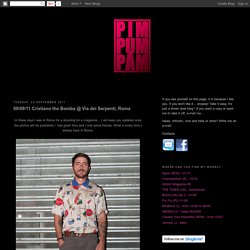 DROPTOKYO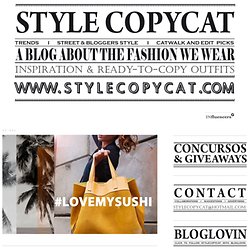 Just a few words to apologize for the lack of posts last weeks. I have too much work lately, too much hours in front of the computer and my eyes are suffering the consequences, so I need to rest a little, but I am still here and will go on posting as usual very soon. Thank you to follow StyleCopycat! Hola!! solo unas palabras para pedidos disculpas por tener el blog abandonado las últimas semanas.
Style Copycat
Dear Fashionologie readers, The fashion world is all about reinvention, and we're working on our next big iteration. You can now find our incredible, unique take on fashion news on POPSUGAR Fashion.
fashionologie - fashion news, fashion shows, designers, models and more . . .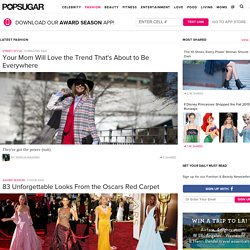 About wardrobe_remix wardrobe_remix, a "DIY street fashion community," was created by tricia royal in september of 2005. "i believe the best stylists walk the streets, not the photo sets, nor the backstage of the runways. the real style innovators are you and me: real, fashionable people, men and women alike. how do *you* put it together? where did you get that item of clothing from?
wardrobe_remix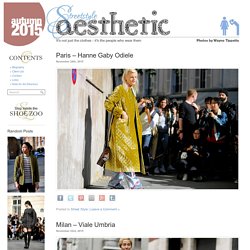 Paris – Street Life April 20th, 2014 Posted in Street Style | Leave a Comment »
Street Style Aesthetic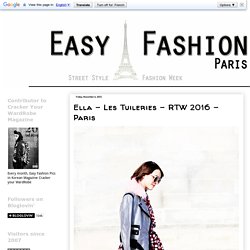 Easy Fashion
Ornella / Palais de Tokyo / Paris I met the pretty Ornella during last Fashion Week in Paris. Ornella is studying in last year of High-School. She wears a jacket by H&M, Jeans by Levi's, sneakers by New Balance.
StreetGeist.com › Street Style Blog | The LA Street Fashion Blog
all the pretty birds
Backyard Bill
Dolly & Cult Party Styles
Street Peeper | Global Street Fashion and Street Style